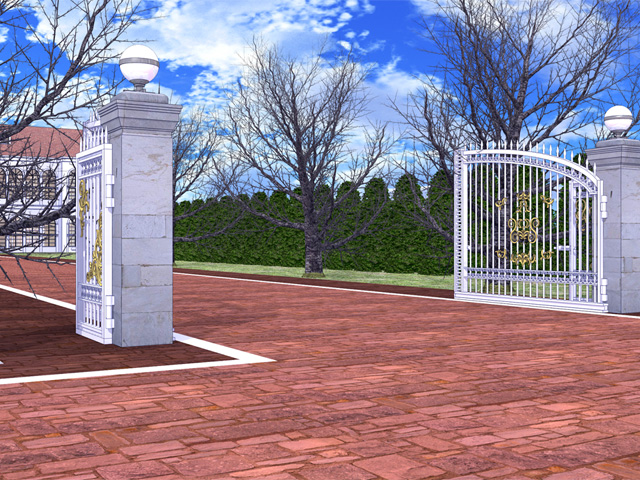 The first day of school in autumn is always a little slow, but the first day back from winter break is painful in its own special way.
I don't like winter mornings.
But being with everybirdie is fun, so there's nothing really wrong with school itself…
Huh?
Isn't that…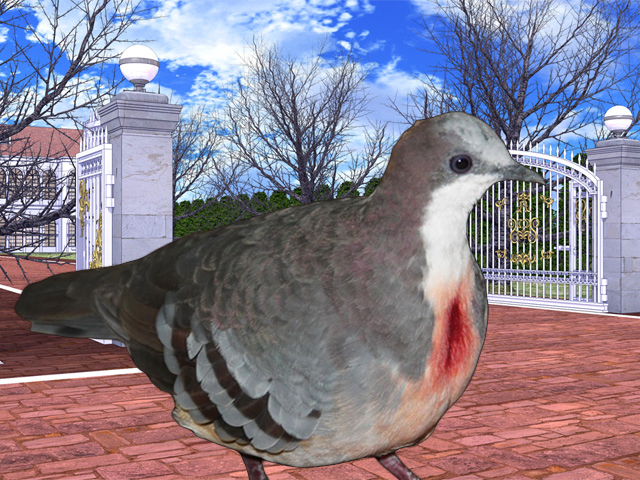 Good morning, Anghel!

Is it you, Edel Blau?

You're here on honors student time!
Do you go to bed early?

The twilight invades my crimson breast… I cannot expose my flesh to it for long.

That… means you go to bed early, right?
When do you usually sleep?

Before the Blue-Tinted Moon leads its ghouls through the night– ten PM.
That's… early!
That's really early!

I am bound to meet the Golden-Winged Messenger on this day.
He wishes to gather from me the Vorpal Souls!
Vorpal Souls?
That's a new one. It would take him a while to explain it if I asked, so I think I'll leave it alone.

That's the Golden Weekly thing, right? So you're going to meet with Mister Nishikikouji?

It is so.
And I shall gain new powers.

Hmm… Mister Nishikikouji…
That mysterious golden pheasant who appeared before us on the holy battlefield on New Year's Eve.
Is he really trustworthy? He seemed highly suspicious…

Aren't you nervous, Anghel?
Could I go with you?

Be at ease, Edel Blau.
Some battles must be fought alone.

This is a trial that those born under the Demonic Scarlet Eye cannot escape.

Is that so? …well, if you say so. Let me know if I can help you.
Anghel marches triumphantly into his classroom.
I bet his bag is full of manga manuscripts.
Now that I think about it, he is going to show his work to an editor. It would be a little odd for a classmate to tag along.
I am worried about Mister Nishikikouji, but it looks like he is the editor for a real magazine. I can sit this one out.

Some days later…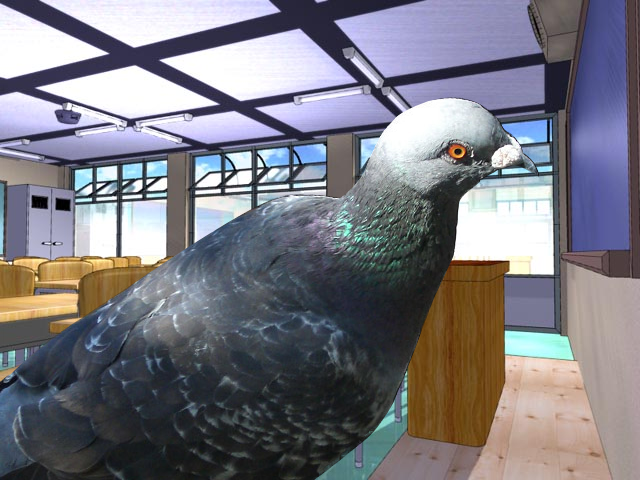 I was thinking of eating in the cafeteria today, like you always do. Want to go together?

I'd love to!

Cooooooo!
(Okosan's stomach calls for food!
Let's go! Let's go!)

Want to come with us, Sakuya?

Do you tell me to sit at the same table as commoners?!

Today's when the second winter menus go up.
And the mixed bean sukiyaki udon is really good…

Coo!
(It is superb! And available for only a few weeks!)

You can't possibly attend Saint Pigeonation's and never have the sukiyaki udon!

Is it truly a food of such great prestige…?

Yes! And who doesn't think noble when they hear sukiyaki?
Noble means sukiyaki, and sukiyaki means noble!

Hmm… so it is truly a high-class dish here in Japan?

I suppose if all this is so, there cannot be much harm in trying it.

Yay!
Let's hurry, before they're out!

…is sukiyaki really something aristocrats used to eat?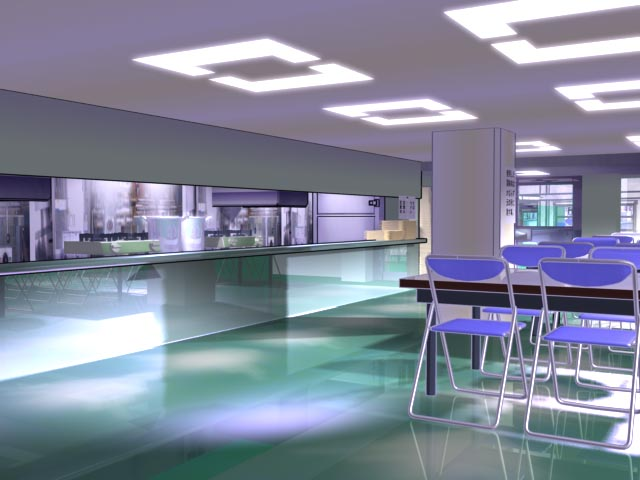 Yummmm!
The mixed bean sukiyaki udon here is the best!

Here, let me give you some of the meat from mine.
If you want it.

Are you sure?

If I eat all of it I'll feel sick later…

Oh, right… in that case, you can have some of my beans!
Here!

So this is sukiyaki?
I wonder at the undignified flavor, but it is not bad.

Crunsh crunsh
(It's good!)

San, be careful! If you keep swallowing them whole like that you'll choke!
It would be kind of odd to ask for it in summer, but… it is a little lonely only being able to eat it in January.
Maybe the fact that it's seasonal makes us think it tastes better than it really does.

That was good!
…huh?
A familiar figure appears by the tableware return area– the famous eccentric Fillipino bananaboy!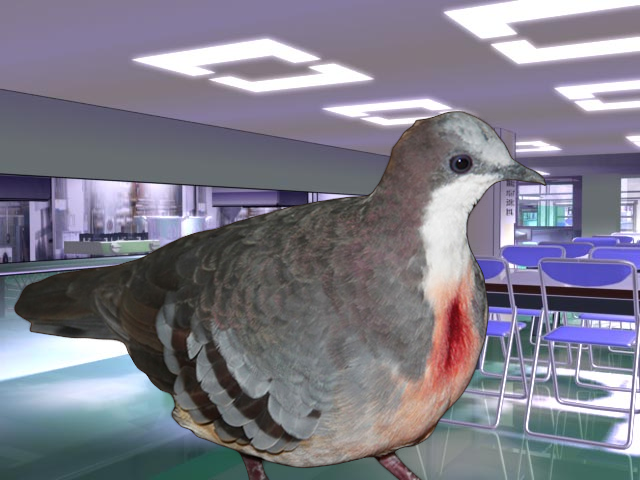 Anghel!
I don't usually see you here!

…oh, it's you, Edel Blau.
His reply comes somewhat slowly.

Are you okay? You don't seem as energetic as usual.

Oh! Don't tell me Mister Nishikikouji said something nasty to you?!

It's okay!
Don't worry, Anghel!
You're still in High School! If you keep working like you have been you'll be a pro in no time, and that'll show him!

Do not be anxious, Edel Blau.
The Golden-Winged messenger shall guide me on the path to glory.
The stars… travel the path they must…
He walks away, grinning happily.
I'm glad things went well with Mister Nishikikouji, but–

He looked a little pale, didn't he?

So you think so, too?

And I've never seen him acting that tired…

Me neither…
Unlike me, Ryouta is attentive and careful.
If he sees it too, it can't just be my imagination!
Maybe he's been staying up late working on the next issue…

One week later…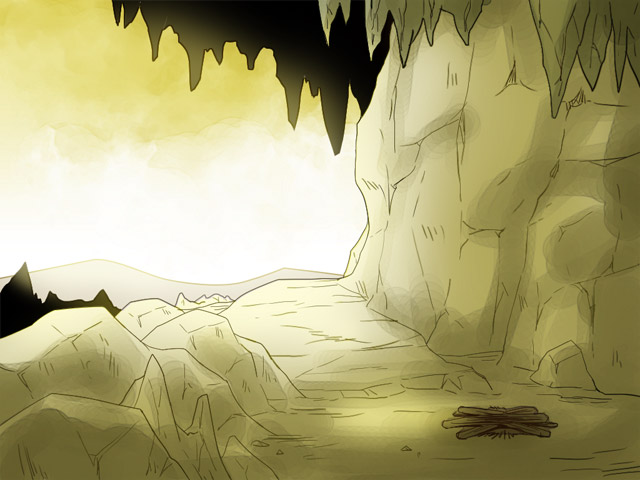 Wow! What an oversleeping! Wow!
I'm late for the Sunday morning program!
At least I can catch the second half of Pretty Coore…
Pretty Coore!
Open my Hato!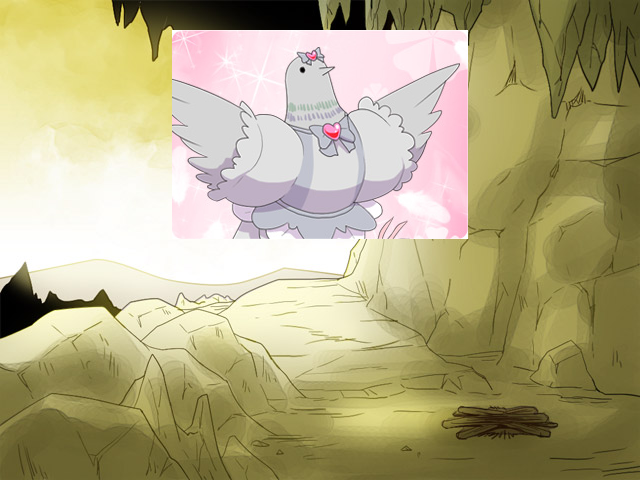 A single flower blooming in the asphalt road!
Coore Grey!!!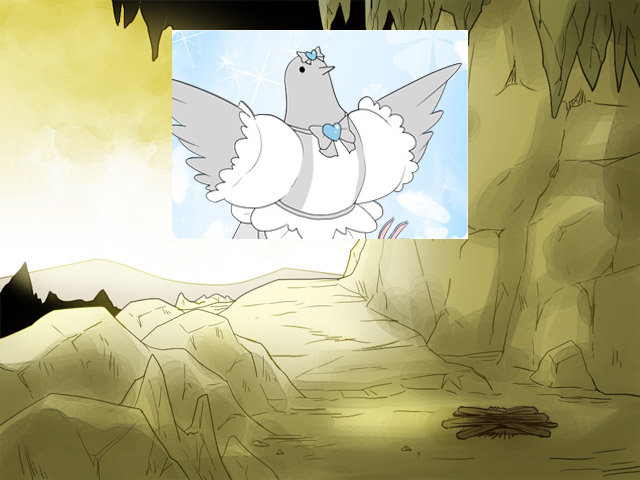 A single flower swaying in the exhaust fumes!
Coore Light Grey!!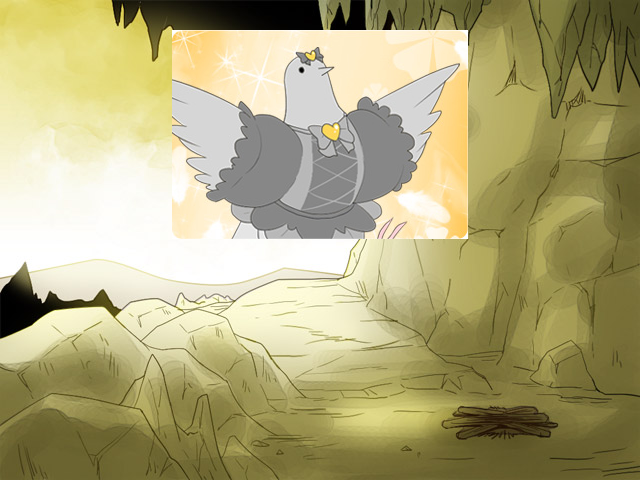 A single flower shredded by the BB gun's rage!
Coore Dark Grey!!
What the hell is wrong with this show.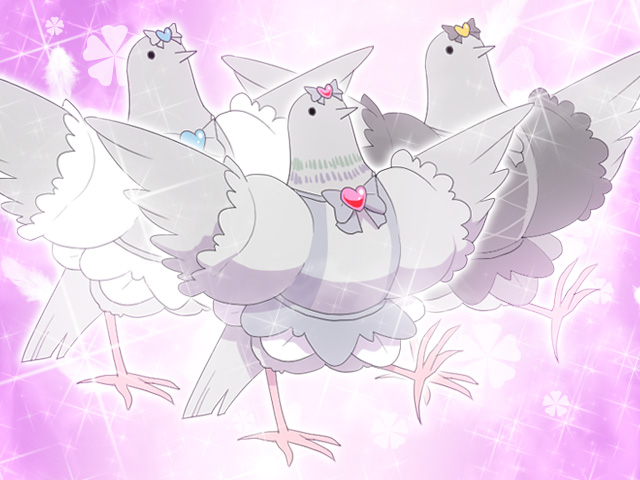 HatoCatch! Pretty Coore!!!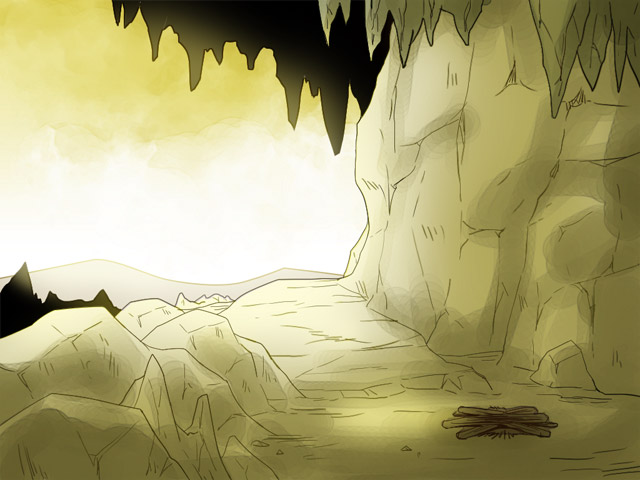 Fooooooo!
So cute! So cuuuuute!
It's always good once all three of them are in the fight!
And the transformation scenes are so pretty!
That was fun!
So much fun I almost forgot today's a makeup day!
I'm awake and alive now, so it's time to go to school like a good girl.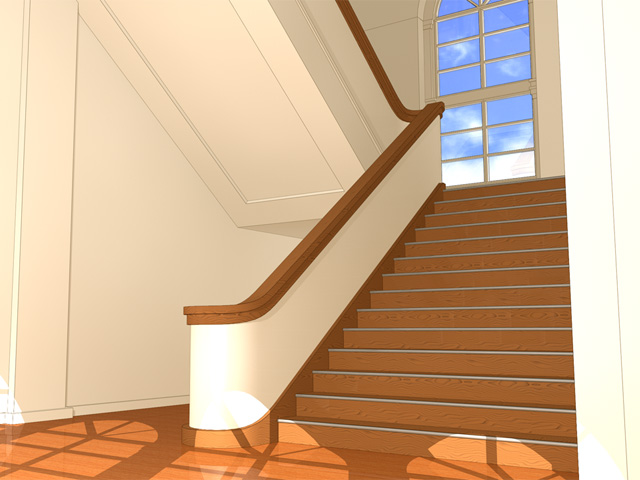 Huh?
A rather familiar-looking bird is collapsed at the foot of the stairs.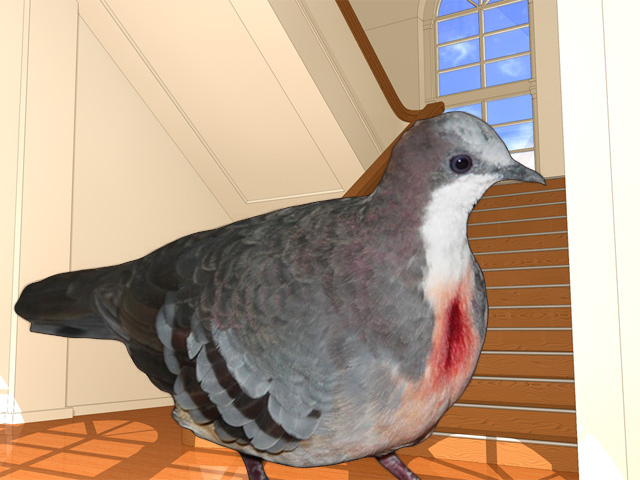 Anghel!?

Are you okay? Did you slip?
Are you a dojikko now?!
A dojikko is that stock clumsy character in anime.

Urghhhhh…. Edel… Blau…?

Are you all right?!
Did you sprain your ankle?!

Agh…

Blood… my Crimson Breast… it craves blood… be silent…!
Is he… anemic?!

Anghel, you're white as a sheet!
Let's go to the infirmary.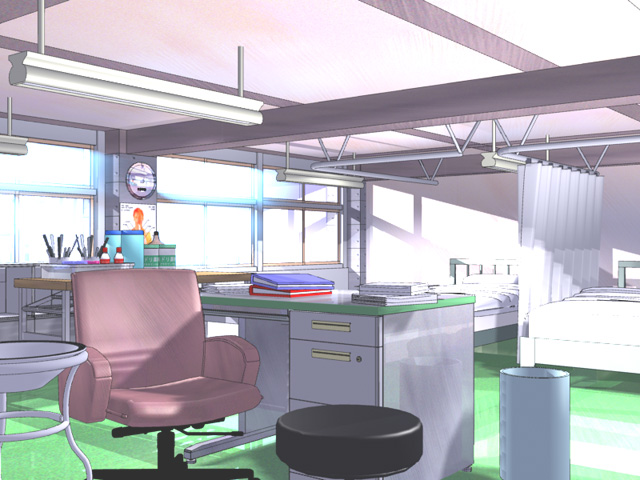 Anghel has fainted completely by the time we arrive.
He usually starts ranting about Demon Spores or something if he gets too close to the infirmary, so maybe it's better that he's out for now…

…so I brought him here. Is the Doctor gone?

Yes, he's overseas for a week doing research.
And I'm watching the shop while he's out.

Merry Christmas!

…the boys seem a little sluggish today.

January's almost over, after all. I think they start winding down pretty soon after Christmas.

Merry Christmas…
Actually, are they boys?
I hadn't really wondered about their gender before. Just what are they?

Umm… could you take a look at Anghel, then?

Hmm… isn't this just low blood pressure?

It does look that way…

Which isn't to say it couldn't be dangerous.
Let's let him rest for a while.

Thank you for bringing him here, mon amie.
I'll be here when he wakes up.

Thank you, Yuuya!

He's been going to see that magazine editor all month.
He said he was going for "ordeals to show the way in times that must come." (TL: deciding on a pen name) but… why is he so weak all of a sudden?
I'm really worried… maybe I'll talk to Mister Nanaki about it.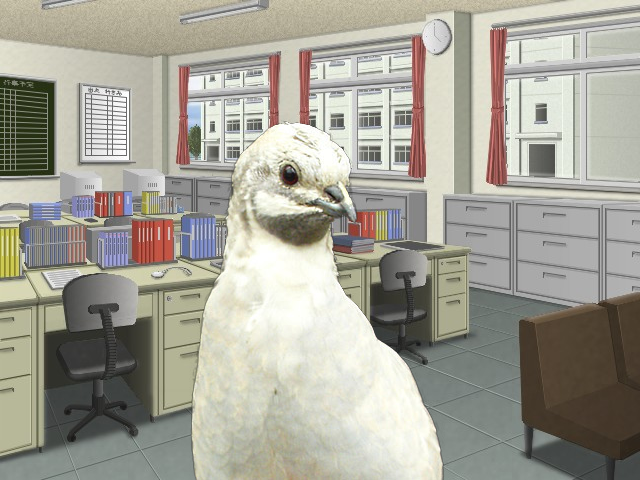 Hmm… that is a little worrying.

I know he's busy working on manuscripts, but I feel like it's still strange for him to be so weak.

He was really energetic even when things were hectic before the convention.
I can't believe that he'd get so drained so quickly…

This school does encourage independence in students, and I don't like to interfere when someone is working hard on something, but…

What did you think of that golden pheasant, Tosaka?

Mister Bishikikouji?

Mister Nishikikouji, yes.
He even remembers his name!
Amazing!

I only met him the once, at the snowbound battlefield… but my tribal instincts are telling me he's too dangerous to let out of sight.

Yes… my quail instincts are telling me the same thing.

Hmm… do you think you could go with Higure next time he goes to the company, Tosaka?

I suggested that to Anghel, but he said it was something he had to 'face alone'…

But, I can't just leave this as it stands.
I'll go undercover and tail him!

Mm, just like in a detective movie… let me know if anything…
…zzz.
!!!
"Zzz!"
It's been so long!
---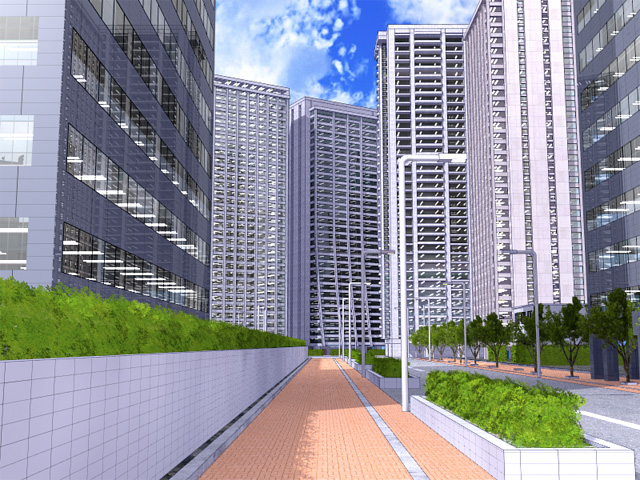 By my title as the Apostle of the Blue Sky, Edel Blau, I shall courageously tail Anghel into the Golden Weekly headquarters and conduct investigations of the most covert nature!
The building is right across from here, so there's no way I'll miss him as he's going in…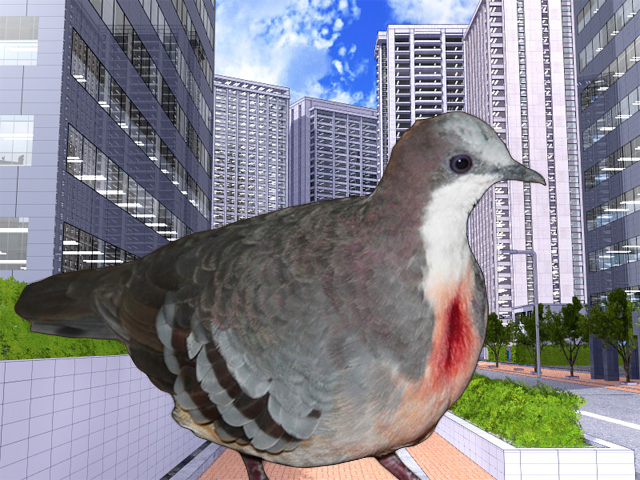 Oh! There he is!
Anghel enters the building, a massive manilla envelope under his wing.
Is that full of comic pages?
Time to go in after him!
This building… is actually the secret base of an evil organization!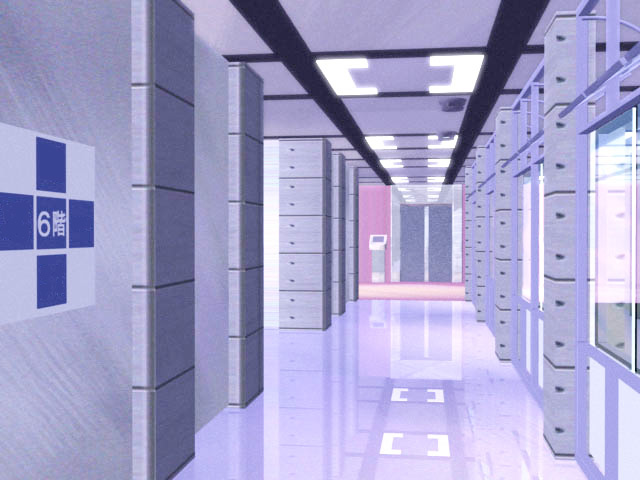 –is what I would say if it were. However, it looks perfectly normal.
There are a few birds walking around inside, but nothing suspicious.
I can't imagine Mister Nishikikouji fitting into such a completely normal-looking company, really.
Never mind a sore thumb, he must stick out like a thumb that's been nearly lost in a freak machining accident and is now attached through elaborate bandaging in a last-ditch effort to save it!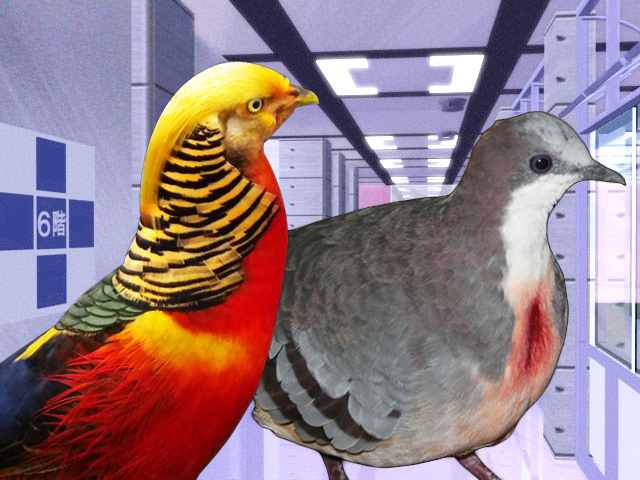 Yup, he stands out!

Hello! I'm so glad you could make it today.
I've been waiting for you!

Indeed. It is time for us to carve out a new creation under the auspices of the Spirit of Reason… Golden-Winged Messenger.

Yes… yes… of course.
Let us engage in creative acts fueled by the finest substances of our imagination!

I have secured a special room for our meeting today, as well.
This way, if you please…
The incredibly conspicuous golden pheasant and the similarly conspicuous bleeding-heart dove disappear into a door at the end of the excessively ordinary hallway.
Their conversation just now didn't seem at all suspicious…
But my danger sense is tingling.
After them!
This is the room…

Huh?
There's a light on above the door. It says-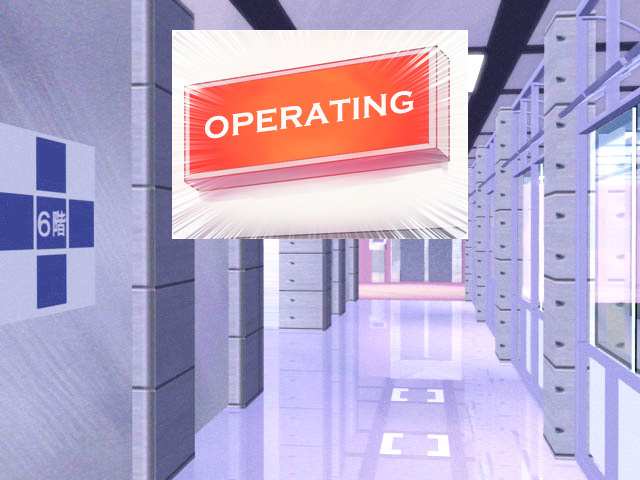 Th-this is a publishers office, right?!
Not a hospital?!
What? What?!
No one answers me.
In any case, Anghel's in danger!
Enough sneaking, it's time for actions! Loud ones!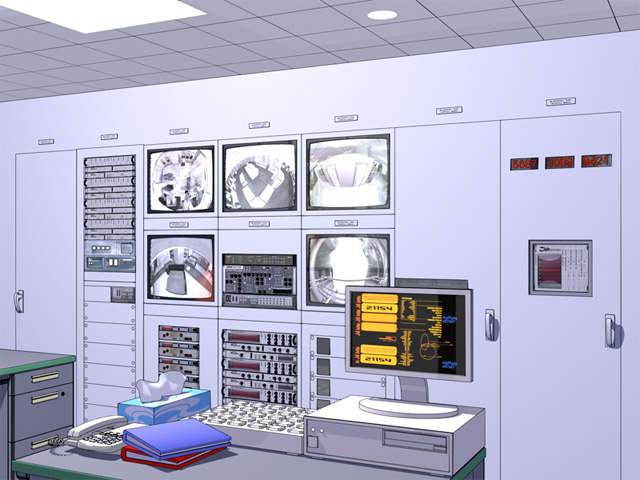 Comin' through!
In the very un-meeting room like room are Anghel, unconscious, and…

What is it now?
The operation is in progress.
Didn't you see the sign outside?
–the flashy pheasant, drawing blood from him.

Wh-what are you doing?!
You're not drawing any manga at all!
You're just drawing blood!

We are in the midst of a grand creative act.
A beautiful artwork, fashioned of his blood, and mine.
Saying creepy stuff like that while draining away somebirdie's lifeblood is an awful lot like a certain fluffy heretic!

Release him!
Now!
Or I'll take him here by force!

Oh my, how gallant.
Would you be his sweetheart, then?

No!
We two are linked by the karma of our previous lives, a disaster of the soul!

Hmm… I see your worldview is every bit as unique as his.
Birds of a feather, eh?

…I had thought your face was familiar. We have met before, yes?

So, you will be taking him home, then…
Hmm.

And if I were to say no?

Think I can't do anything because I'm just a human girl, do you!? Plenty of people have regretted that before you!

Take this!
Acrobatic… Starlight… Kiiiiick!!
The screen shakes, flashes, and roars with thunder.

Oh, my. Isn't that dangerous?
You've knocked a hole in the floor, young lady.
I rather think a direct hit might leave my beautiful plumage disgracefully singed!

He… dodged it…?
He's in better shape than the aforementioned fluffy heretic!

I feel no artistry in you, but your physical ability holds value… it is beautiful.
Thus the flamboyant heretic happily praises me.
Oh, stop! I'll blush!

…wait, no!

I am Hiyoko of Saint Pigeonation's!
I will defeat you and bring my classmate back with me!

Hahaha! Gallant indeed!

Prepare yourself for the end, Mister Bishikikouji!

…

Did you… just call me "Bishikikouji"…?
Did I?
Maybe I did.
Geez, between you and Mister Nanaki, a girl just can't get away with a little slip of the tongue around here!

…and I believe… this is the second time you have done so, is it not?
Mister Bishikikouji wait no I mean Mister Nishikikouji's cheerful tone of voice is suddenly gone, his words now barely audible.
This must be what they call the calm before the storm.

You are still a child, so perhaps you do not know.
Do you understand what a serious offense it is to misspeak someone's name?

Particularly, my name. My name is special.
Because I am special.
It is the only name of its kind.
Nishikikouji.
Tohri.

This is… the worst affront imaginable.

Did I not tell you I would make you wish you had never crawled your miserable way into this world if you misspoke it again?!
The screen goes white and there's the whirring sound of a mechanism.
A flash fills the room as he shouts.

What?!
What's happening?!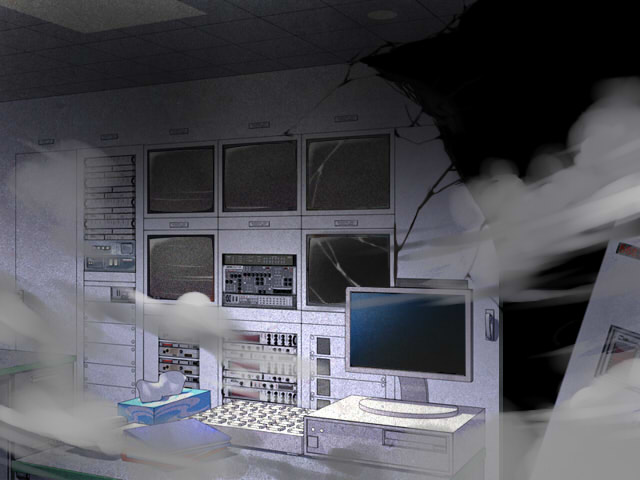 Woah, the room's all messed up!
What did he do that for?!
Good thing I got Anghel and got out of the way!
I could have been vaporized!

Thunder?
That can't be it…
Some sort of laser weapon?

I would rather you did not think of it as some lowly laser beam.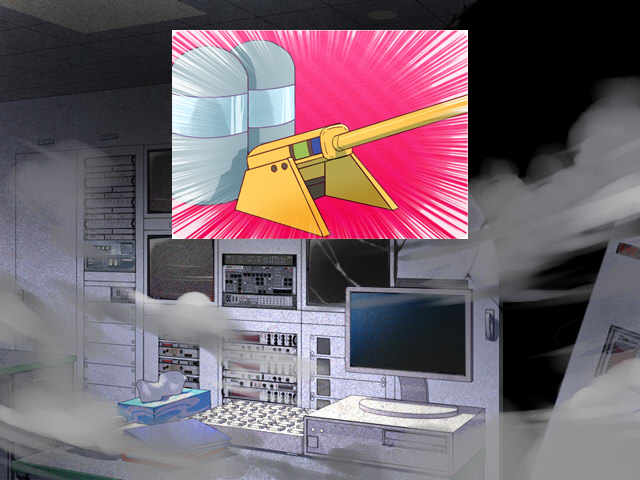 Nishikikouji Masterpiece #768! Optical Ordinance, Imaginal Ray!

It is the ultimate weapon, utilizing young Higure's unique physical properties.
Is it not beautiful?

Anghel's physical properties…?
He must be talking about… that.
That thing where he draws other people into his fantasies when he gets excited.

…oh!
There are two birds attached to the laser!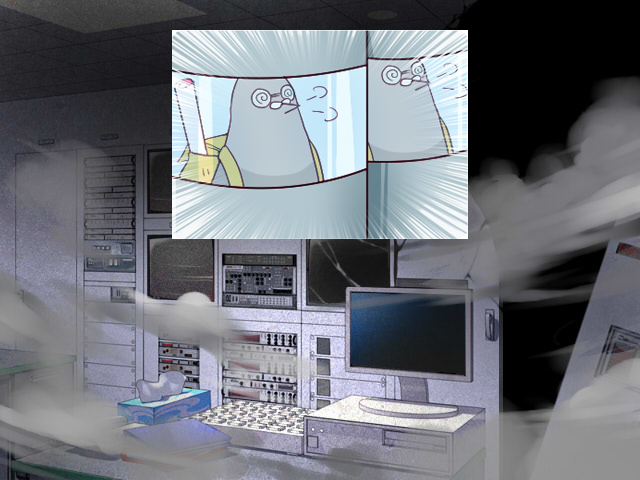 What is this?!
This must violate some sort of basic avian right!

…I suppose this is the Ray's first introduction.
Very well, I shall explain.
The pheasant inflates his chest and begins his lecture.
He was angry up until a minute ago, but now that he's talking about his creation he seems pretty happy. Is his personality that simple?

The factor behind Higure's ability to draw those around him into mass hallucinations is abundant in his blood.
In other words, with his blood, anyone can have the same power!

And so!
It came to me to try intensifying an already powerful fantasy, and converting it into energy for a weapon most doomous!
Um… why am I shivering?

What people on this earth have the least love for the world, and live for their fantasies the most? Where could I find them?
My research was long and arduous.

But then, I found the answer!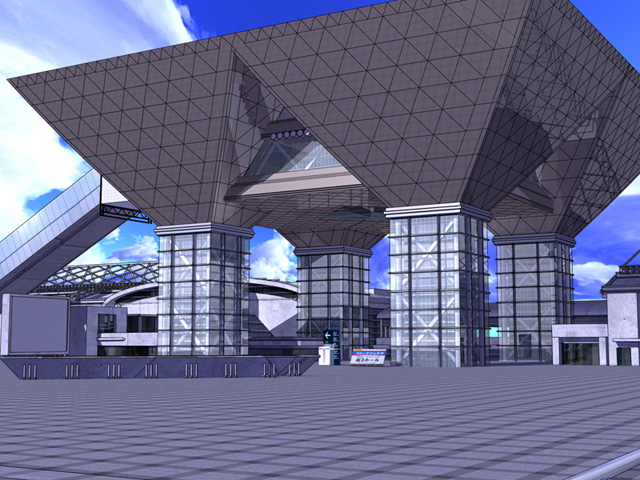 The very best candidates… were at Tokyo Big Sight!

That's– that's too cruel!
How could you use a couple of harmless otaku as weapons to hurt others?!
In case you don't know what an otaku is, here's the wiki. Short form: an otaku is a nerd. Japanese however, like in most things, go all out in their nerdiness so otaku are often the most extreme form of nerd. Otaku are big spenders and their money has caused many art forms to pander and sell to them: something Hayao Miyazaki has recently criticized.

Cruel? Whatever do you mean?
Inconceivable!
It cannot be!
How could they not rejoice at becoming a part of my beautiful creation?!

They are like confused paints, to which I have added scheme! Sense! Artistry!
Is it not wonderful?!

Pretty Coore so moe~

Coore Light Grey so moe~
Moe is a pretty confusing concept. You can understand it being used here instead of the word "cute" or you can drown yourself in the nuance discussed in the wiki article.
That sounds like disgusting paint!
Wait, I think this is the first time I've seen otaku who say "moe~" in real life!

This weapon is useless!
What good is it going to do now?! We're not at war!
Release those otaku!

Useless?
Oh, no.
It has a purpose.
A very important one.

I am going to use this weapon to destroy your school.
Wh… what…?

More specifically, what lies beneath your school.
And… one bird there, in particular.

Wait! What did we do?!
Is this revenge for your dead parents?!

No… though it is revenge.
For me.
Or perhaps I should call it a settlement?

So it's a personal grudge, then?! Is that it!?

I don't know what's going on, but I can't just stand by now that I've heard this!
I'll stop you, here and now!

I'd like to see you try.
There's another mechanical whirring.
Agh! I can't get close!

Otaku truly have amazing imaginations!
I can see no limits to their use.

Gah…!
I can't fight very well while carrying Anghel, either.
I think I might have to pull out for now…

I will stop you, Mister Nishikikouji!
I will!

Ahaha, please, do try!
I hope you can come up with something by tomorrow!

I have already gotten all the blood I need from Higure.
None can stand in the path of my artistry now!

And so I recovered Anghel and fled from the Golden Weekly Headquarters…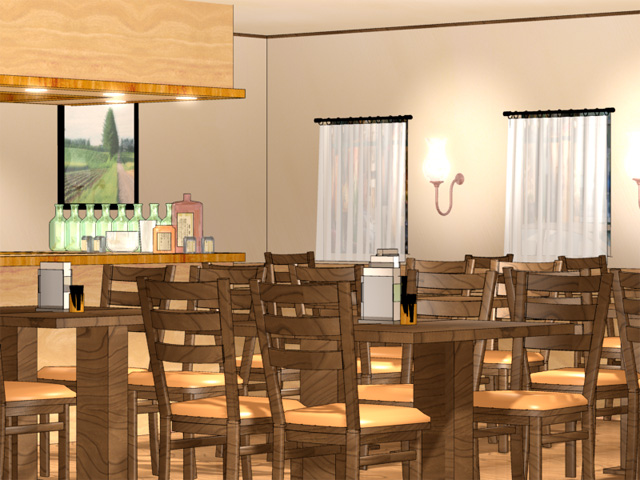 …crazy dream, huh?

It was a dream?!

Nope, just kidding. It remains a troubling reality.

Geez, don't confuse me like that…

Hmmm… it looks like this is more serious than we thought.

I don't think anybirdie would have expected to find an operation room and a giant laser in a publisher's building…
I'm just glad you and Anghel are okay, Hiyoko.

Forgive me… to think that my Cursed Blood now powers the Light of Dark Judgement…!

Why would you be donating blood at a publisher's, anyway?
Did you notice what was happening, Anghel?

No… my consciousness wandered into the great void…
In other words, he'd go to a meeting, be stunned, have blood taken, and then go home feeling dazed and anemic.
That's… too much!
How did he not notice?!

Mister Nishikikouji said I would have to come up with something by tomorrow.
I think that's when he's planning to attack!

The laser at the office blasted through the floor… it was about as powerful as my Starlight Kick.

He probably has a more powerful version prepared, if he's hoping to destroy the school…

That seems likely.

I tried calling the police, but they wouldn't take me seriously at all…
Aah… calling up and saying "Excuse me officer, but there's a comic book editor and he wants to blow up my school with a giant laser" probably wouldn't get anything more than an immediate disconnection.

I guess we'll have to defend the school ourselves!

It looks like it… let's have some tea and think about it.
I think I'll have peach tea.

I would like melon soda!

I would like the Pulsating Blood Blessed by Earth and Sky — blood orange juice.

You three are awfully relaxed!
Who is Mister Nishikikouji trying to get revenge on, anyway?
Since he's targeting the school, it must be a student or a teacher here, but…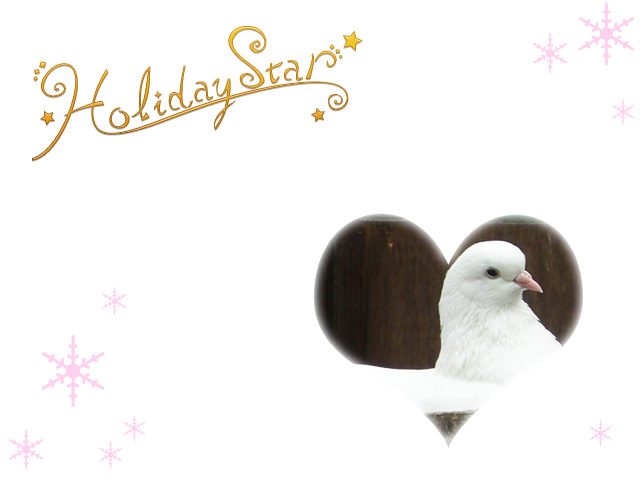 Part 4>