Today we're getting into some stuff you won't appreciate much if you haven't read all of Hatoful Boyfriend, including BBL.

So you got another proposal accepted, huh?
The Second Division sure is impressive!

Hoho, naturally! We are talking about me, here, after all.
I feel terrible for all the biologists here– having to work under an empty-headed bird like you.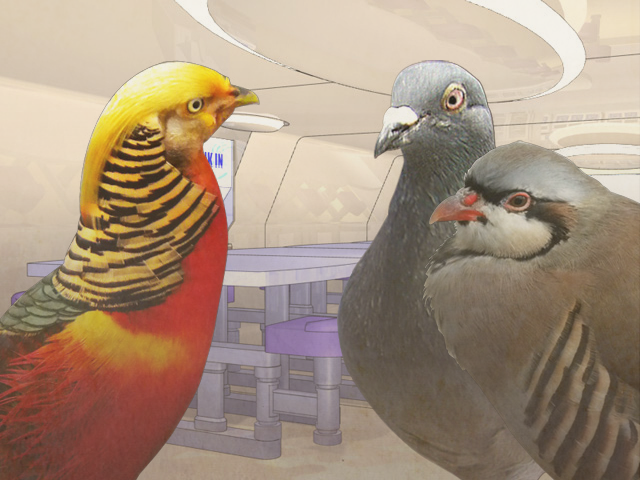 …I can't see any reason why the biologists here would need any pity from you.

What's that?
Who is he? One of yours?

Oh, is this the first time you two have met? This is our newest friend, Isa Souma!
Come on Isa, say hello to Nishikikouji.
…
I am Isa.

A useless leaders, and researchers who don't even know how to greet their betters!
The future of the biology division is the bleakest thing I have ever seen.

What are you talking about? Isa's great!
He'll probably be the department head someday. I bet you two will get along just fine!
…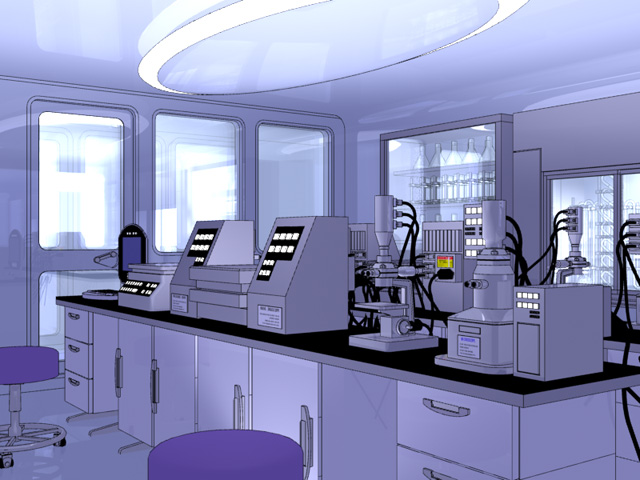 Again?!
My results cannot be inferior to his… this is a dream!
Just a bad dream!

Isa Souma.
I can never claim the spotlight as long as he is here.
But I must be the best! I have already decided I must!

I was worried about that feral, but he was no trouble.
Our spheres of research never overlapped…

Nothing good has come of Isa's taking over the division!
My beautiful, glorious Second Optical Weapons Division… how can its name be so trod into the ground?!

…Isa's origins are a mystery.
Something is definitely not right here! The value they place in him must be mistaken!

Only his proposals ever get accepted.
My talents will rot in his shadow… this tragedy reeks of deceit and intrigue!

I have no wish for depravity and decay.
I shall gladly leave.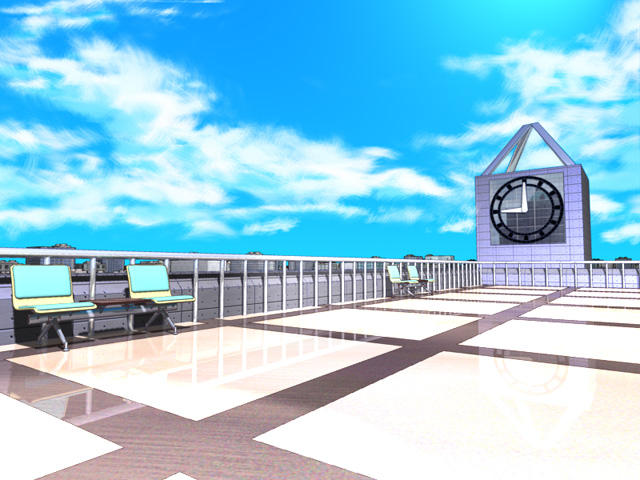 The next day…
Today is Mister Nishikikouji's silly Destroy Saint Pigeonation's with a Giant Laser Day!

We have to protect our school!
There's the staticky blip of a radio.
Oh! It's Yuuya!
Yuuya
Salut, mon amie.
This is Sakazaki. I'm in front of the Golden Weekly HQ.
Over.

Report situation.
Yuuya
Everything's as you predicted.
There's a giant laser inside the building.

It's installed on the roof, and I think they're adjusting the aim.
Take a look with a telescope.
They're preparing already!?
Where'd I put the telescope…

Failure to act with speed in such a situation is…
Here, use this.

Thank you!
You're always so well-prepared, Sakuya!
Let's see, the building should be over…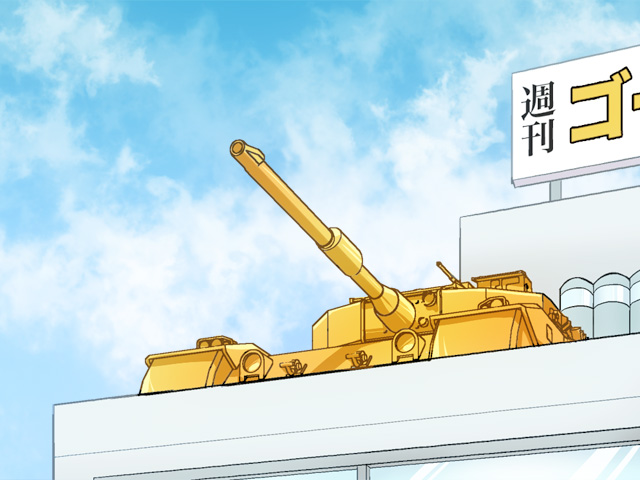 Waaah! I-it's huge!

It appears to be charging up.
What is wrong with Japan's public security forces? Why is he able to have a weapon like that?
My thoughts exactly.

Given the size…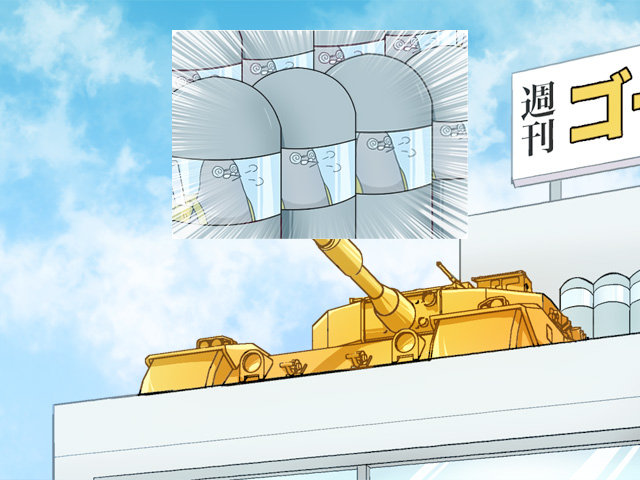 I knew it!
He's got even more otaku hooked up than the two I saw yesterday!
This is too much.
If he turns the fantasies and delusions of that many otaku into power for a weapon… it might just be unstoppable!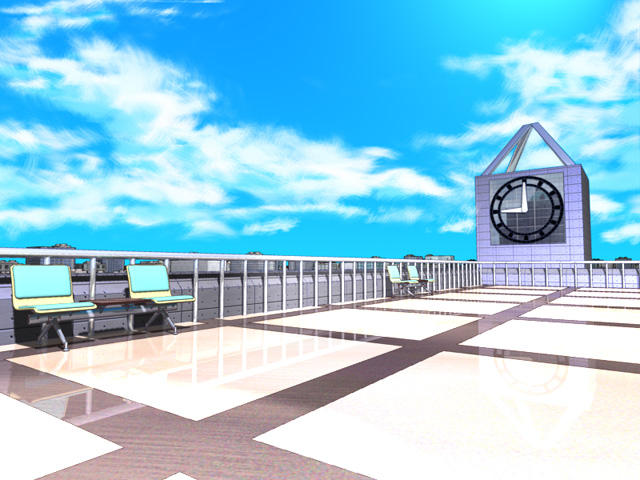 We could be obliterated at any moment. What are situations like this called again?
'Attention or die'?

'Emergencies'?

Yes! Those!

Can't you even remember basic English terminology?
Humans, I swear…

Anyway, we need to prepare.
Aren't you on defence? Leave observation to me and return to your station.

Yes, sir!
That's right, I have the extremely important job of defending from whatever attack comes our way.
This is a real battle. If we fail, the school burns!
My blood is boiling already!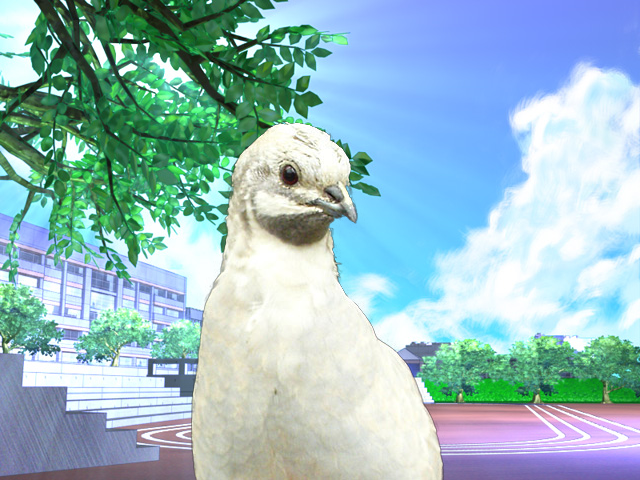 Ah, Tosaka… we were waiting for you.

Hurry, we need to get ready!

Sorry to keep you waiting!

The hour of judgement draws near!
We must disrupt the Light of Dark Judgement with Arcane Waves!
Anghel, Ryouta, Mister Nanaki and I are on defence.
Time for Operation Pretty Coore Shield!
Fight fire with fire, and hallucinogenic Fillipino dove powers with hallucinogenic Fillipino dove powers! If Mister Nishikikouji can power his weapon with Anghel's abilities, we can fight him off with those same abilities!
If we try hard enough and believe in each other… Anghel's powers can make us all into magical girls!

Ryouta is Coore Grey!

Mister Nanaki is Coore Light Grey!

I'm Coore Dark Grey!

And Anghel is the faerie who granted the Pretty Coore girls their mighty powers, Haricot!
With the four of us together, we can raise a Pretty Coore Barrier to protect the school from Mister Nishikikouji's nefarious plans!

Are we really going to save the school with a joke like this…?

This isn't a joke!
This! Is! PRETTY COORE!

I'm not sure, Tosaka…
Would a Pretty Coore shout like that?

I shall invoke the defensive right of old… Shining Pretty Coore Field!

Anghel's giving it his all!
We just have to believe in each other, okay?
We can do this!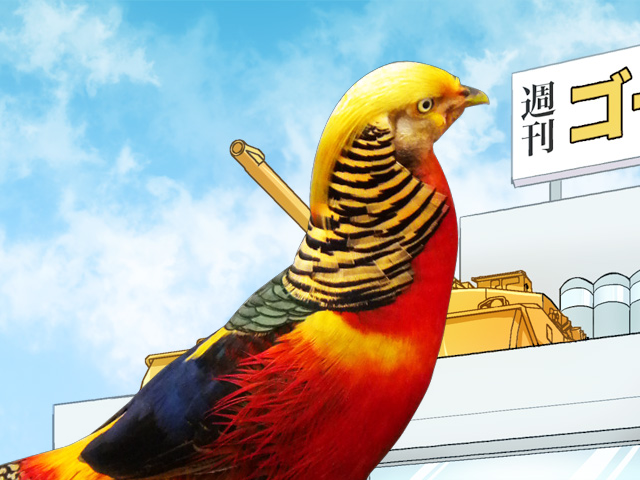 Aah… an excellent day!
Hardly a cloud obscures Japan's lovely face, and every corner and recess of Littledove City is bared before me!

The ghosts of the past, which have pained me these long years… that damnable partridge, who was always in my way!
And the institution that let my genius wither!

It is time to say farewell to them all!
I shall wash them clean away, and then it will be time to step into a brand new world of imagination!
As the sun rises above, a new–
A phone rings.
Editor
Chief Editor, sir. Should we set the deadline for this year's new face award to the end of March, like last year?
The "New Face Award" is something that a lot of manga magazines put up to discover new art and storytelling talent. Young manga-ka to be send in a chapter or so they've written and drawn on their own and get published, catching attentions of publishers. Many manga artists got their start this way, including Masashi Kishimoto, creator of Naruto.

Oh. Um. Yes.
Also, we've got Takakishi Pou doing the announcement cut, so make sure to follow up with him.
Editor
Got it. Thanks, sir!

…where was I, again?

Umm… anyway!

This is not only revenge! This is… a ceremony which I must undergo to usher in my new self!

Tremble, philistines!
Be awed by the artistry of my beautiful creation!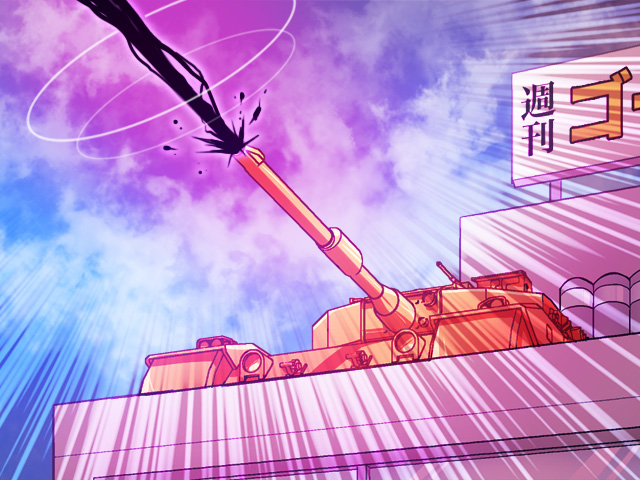 I'll expect an apology in the next world, Isa Soumaaaaa!!!
We fade to white.

It's starting! It's starting!
Come on, Anghel!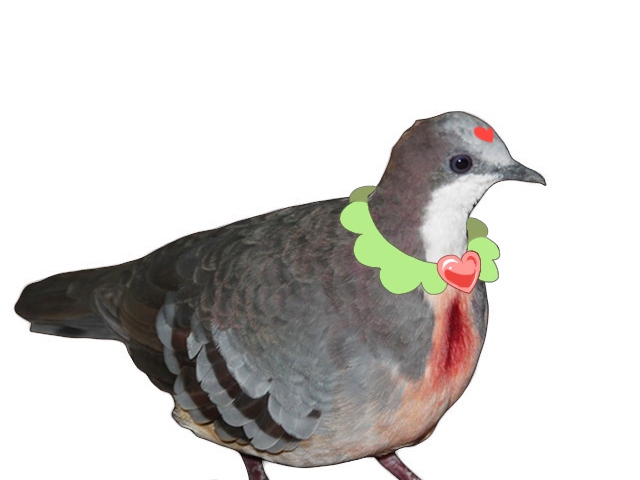 I just yelped.

Light of Magic and Hope that twists throughout this world! Grant the Chosen Ones the power to defend this land!
Pretty Coore! Open My Hato!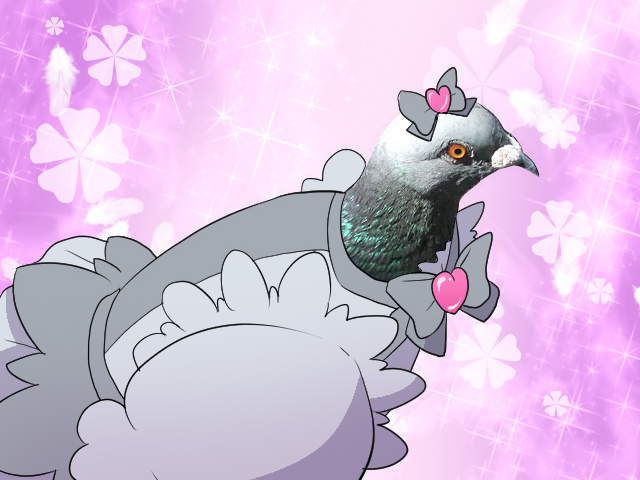 A single flower blooming in the asphalt road!
Coore Grey!!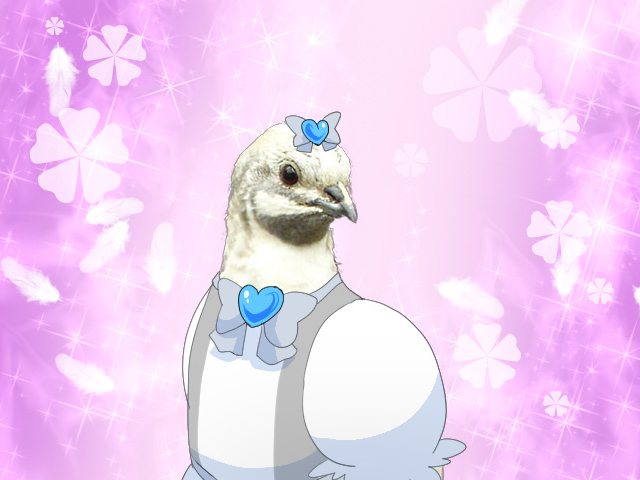 A single flower swaying in the exhaust fumes!
Coore Light Grey!!
I'm so weak to cute birds… in drawn-on outfits…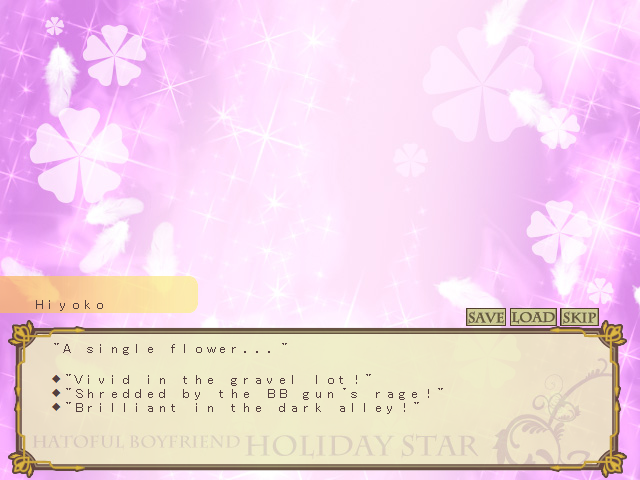 A single flower…
…shredded by the BB gun's rage!
Coore Dark Grey!!

We want to become seniors here, and graduate!
We won't let you destroy our school!

I just finished grading the proficiency tests, and it was a lot of work.
Couldn't you at least wait until after I've returned them?

Umm… I don't really want to think about how I did on my proficiency tests so I guess even if the school got destroyed it wouldn't be all that–

You must not let your heart waver, Edel Blau!

R-right!
I'm scared about my tests… but it would be worse to let our school be blown away!

Mister Nishikikouji!
Your plot ends here!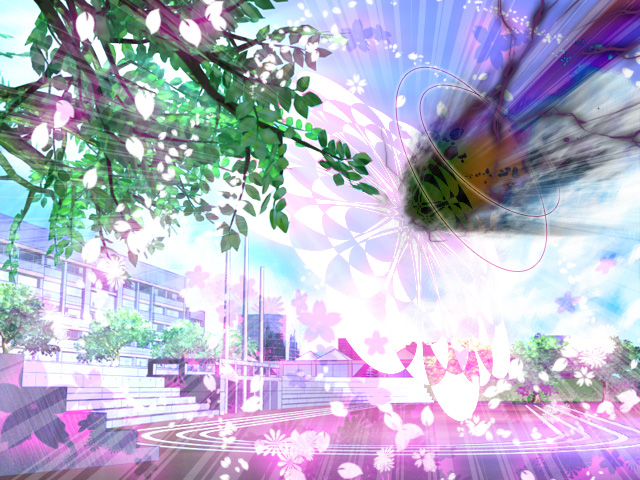 Pretty Coore Barrieeeeeerrr!!!

It's holding! We can do it!

We can… save the school!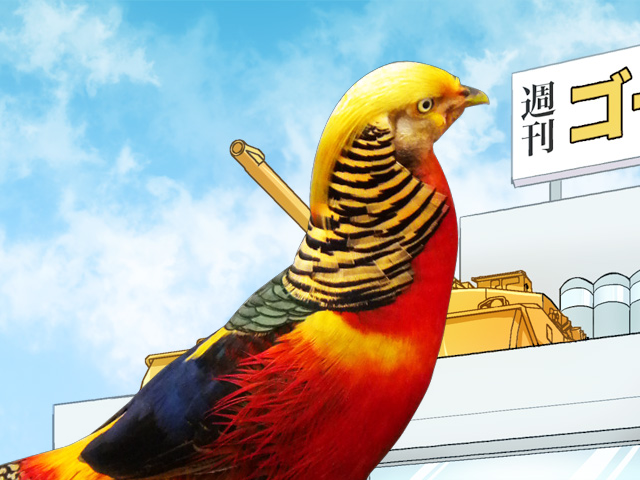 Hmm…? Ah, I see.
You recover remarkably quickly, Higure Anghel.
Or perhaps you remain able to manifest delusions even when weakened.
But did you really think I didn't have a backup plan?


Prepare to trigger the fangirls!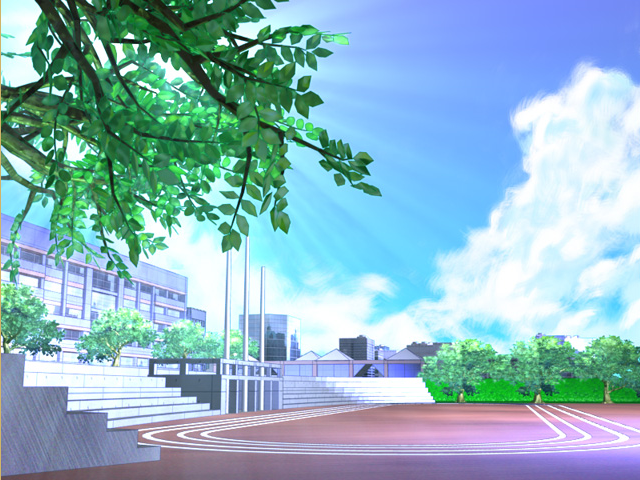 Sakuya
Something's happening, Tosaka!

What is it?!
Sakuya
He's adding power!
The second attack will come soon!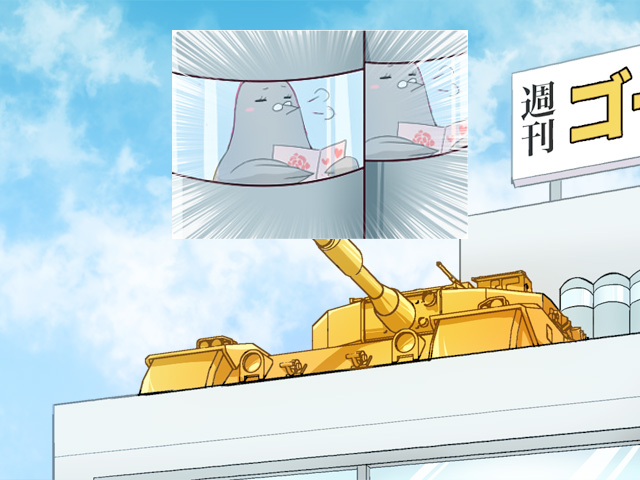 God help me.

Tsundere racing dove uke moe~

Seme pink pelican moe~
I'm going to guess that what they translated as "fangirls" is probably actually "fujoshi". Putting it like this you might think moa is being rude, but no more than she is by talking about Otaku. Although they are often pejorative terms, the fact remains that these people are real and easy to stereotype, like western nerds.

The first wave was just a ranging shot. I've got more than just moe-loving pigs, after all.

I have heard that the fantasies of fangirls far surpass those of any fanboy!
Watch, and be destroyed!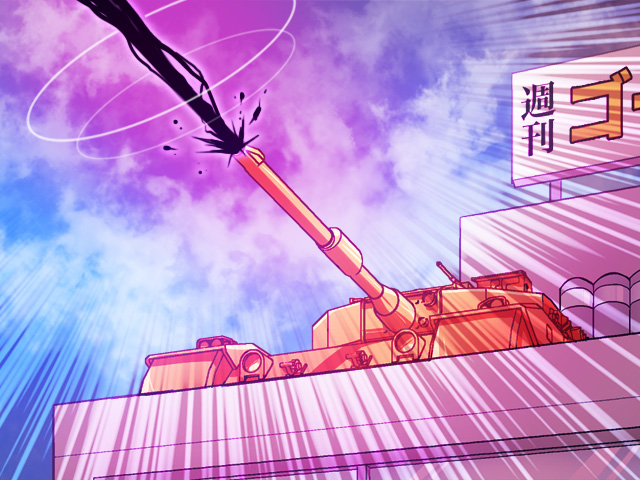 Hurry! We need to block it!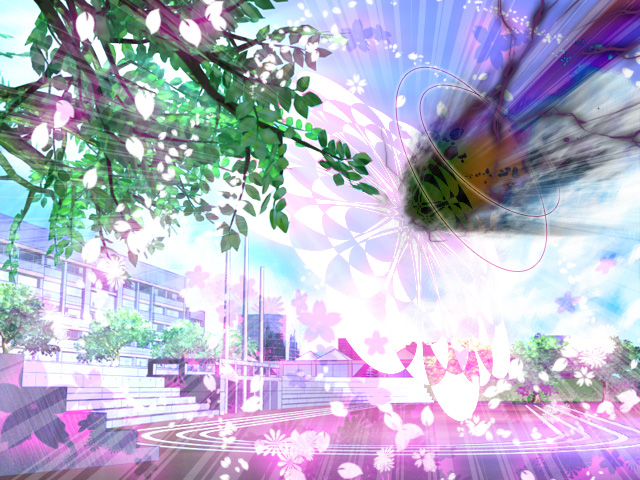 Aaagh…! It's too much, Coore Dark Grey…!

We do seem to be getting squeezed…

So my evil half… truly does have the power to destroy this world…?

We can't give up!
We have to defend the school! We're the only ones… who can…!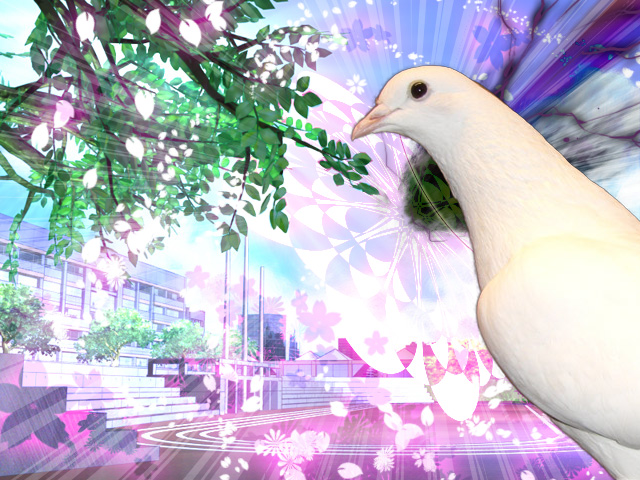 Cooooo!
(Everything's all sparkly! Oh no!)

Merry Christmas…

Merry Christmas!
(We can't give up yet!)

Coo, coooooo!
(We cannot!)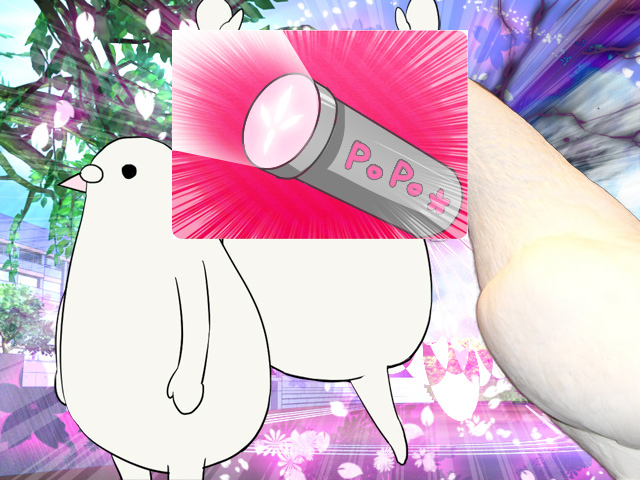 This song is incredible, and making me feel a lot of feelings.

Merry! Christmas!
(We have to help the Pretty Coores with our Miracle Pigeon Light!)

Cooooooo!
(You can do it, Pretty Coores!)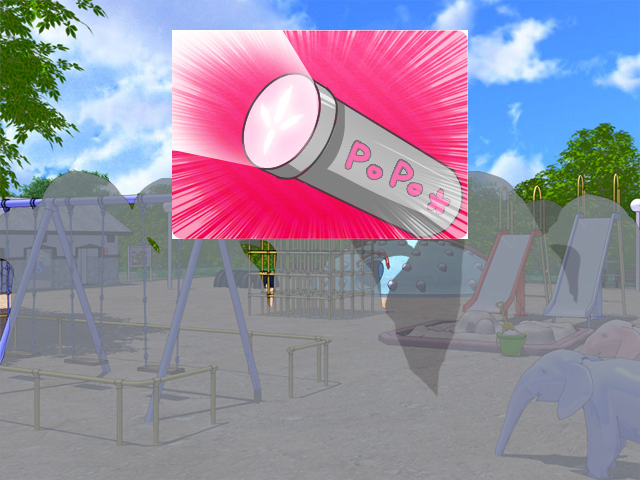 Don't give up!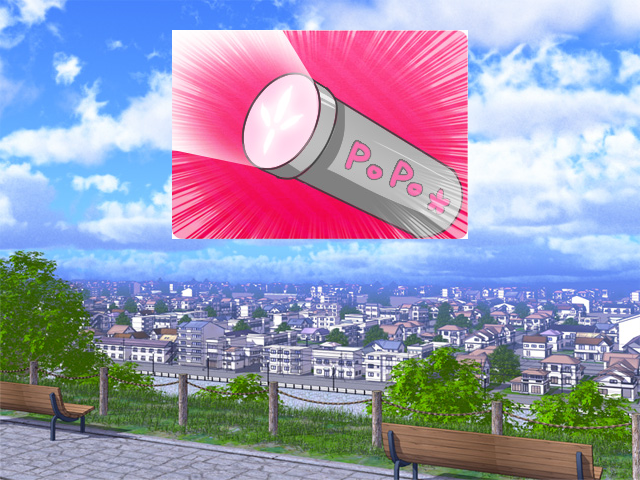 You can do it!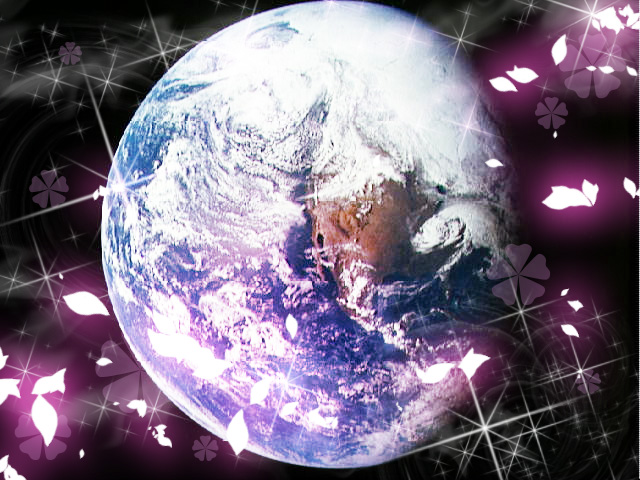 You are Pretty Coore!

I can hear everyone… cheering us on…!

Pretty Coores are warriors of love! Their kindness makes us stronger!

It's very reassuring, isn't it?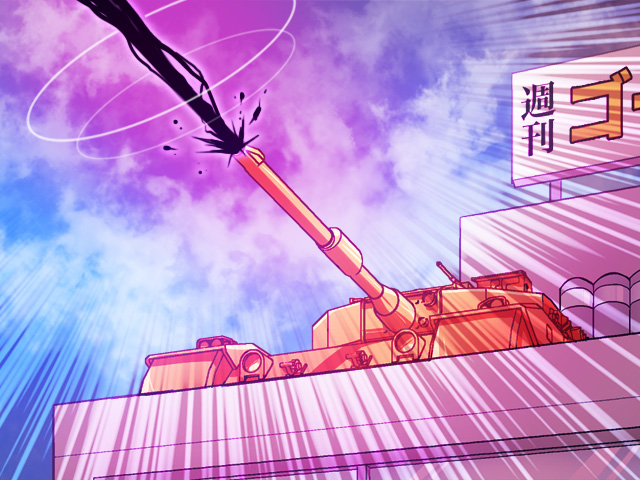 Hmph… you still resist?
Pitiful.

Allow me to end it for you.
Remove all limiters! Output to maximum!

He's tsundere and noble, so he must be the uke?
You dumb newbie! Everybirdie knows racing dove x tree sparrow is practically canon!

But butlers are so hot!
Black-winged stilt x pink pelican is the best!

…what is this?
Why is the energy converter becoming so unstable?!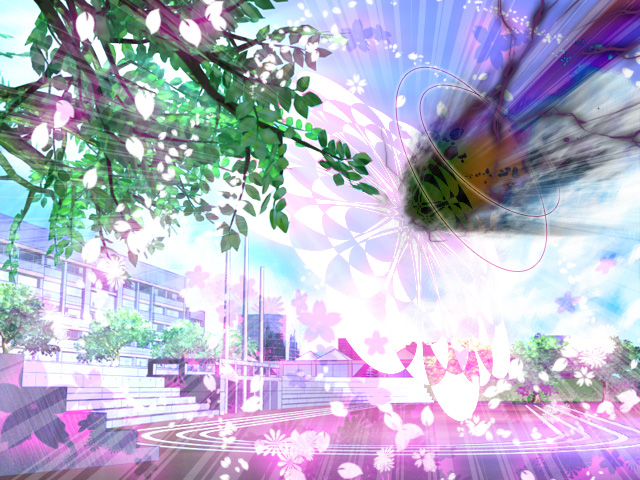 Your time of judgement has come, you who would have used the blood of the Crimson Angel of Judecca to sate your greed–Golden Winged Messenger!

Pure spirits of light, gather and strike the golden hue!
Shining Pretty Coore Burst!

Tohri
AAaaaaaaaaaaaaaargggghhhhh!!!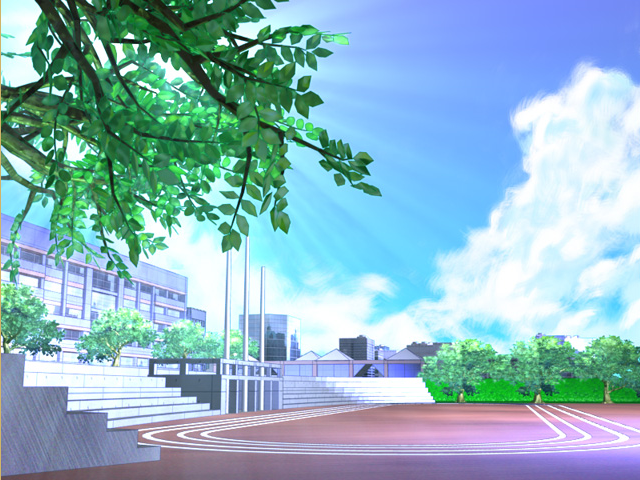 We did it! We did it, Anghel!
We deflected the otaku laser!
Look, the Golden Weekly building is practically destroyed!

Yes… that abominable evil has been checked.

Hmm… they probably won't be back in business for a little while.

I wasn't sure we could do it…
I'm so glad the school's okay!

This… was my sin.
I should have realized sooner that he meant to harvest my blood for evil… forgive me.

Don't worry about it, Anghel!
All's well that ends well!

It was Mister Nishikikouji's fault, anyway.
It's wrong for an adult to go around tricking high school students like that!

Try not to get tricked by any more bad grown-ups, okay?

Yes… I shall carve this lesson into my crimson chest, Sage of Nightmares.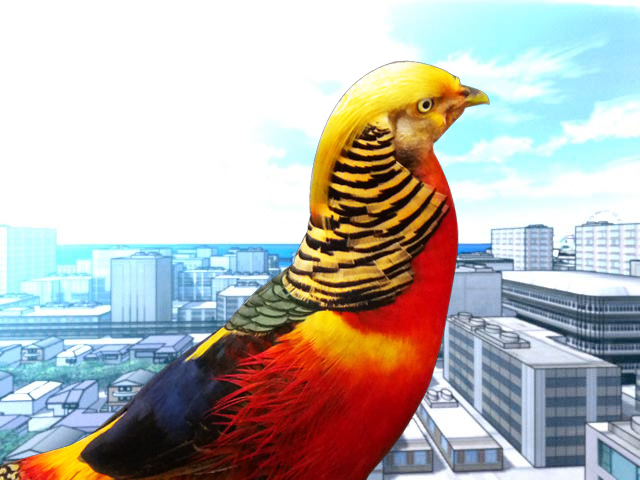 …I did not account for this in my calculations.

My creation was perfect!
It was the materials that failed me.

Those fangirls' fantasies were dreadful!
No one told me their energies would be so unharmonious!
It wouldn't have broken down if it weren't for those fangirls…!

-pant-… -pant-…

Hmph. Oh well.
No doubt he saw the power of my artistry. This was a declaration of war…
A phone rings.

Golden Weekly chief editor Nishikikouji Tohri speaking.

Ah, Mister Nishikikouji!
This was very childish and irresponsible of you, understand?
I want you to think about what you've done!

Shut up!
This isn't over yet!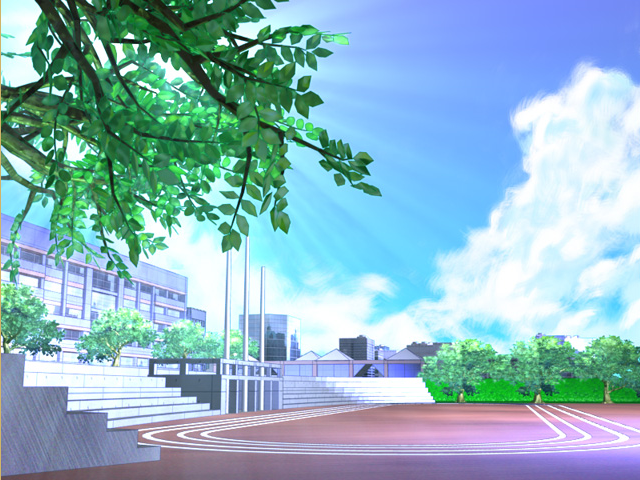 Wow! Even his closing line sounded like something a movie villain would say after his evil organization was destroyed and he has no chance of winning!

When did you get him to give you his number?!
Anyway, it looks like he'll probably retreat for now.
Hopefully we won't see him again anytime soon!

I guess this means your manga is back to square one, Anghel…
But don't worry! I know you can do it!

Be not afraid, Edel Blau. The star that shines within my soul has not yet lost its luster!

You always try your best, so I'm sure you'll debut someday!
And I'll be there when you do!
Now then–
There's a radio buzz.
Yuuya
Salut, mon amie. Good work!

Yuuya! How do things look over there? I hope no one's killed?
Yuuya
Don't worry. The building is badly damaged, but we've aready extracted everyone who was kidnapped from the Big Sight. We've got it from here.

Good work! Thanks, Yuuya!

Hmph. So even that mongrel can make himself useful once in a while.

He has all sorts of shady connections, so he's really nice to have around in situations like this!
Looks like everything's settled!

…actually, who was Mister Nishikikouji trying to get revenge on?
Maybe I'll call him up and ask later.
???
Achoo.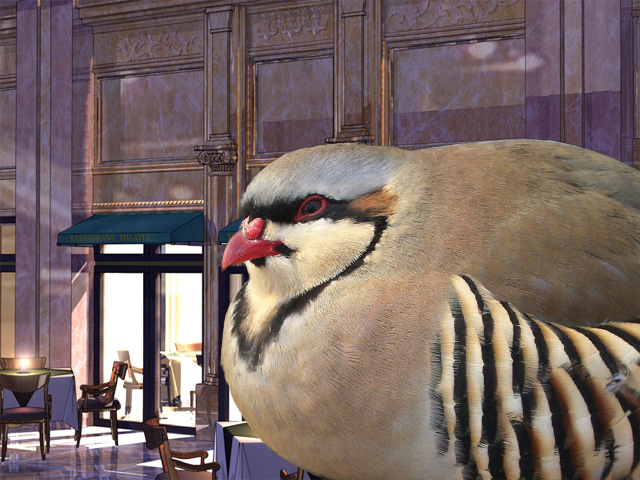 …

Oh, dear. Am I letting myself catch cold?
Perhaps I should have brought an extra sweater.