---
---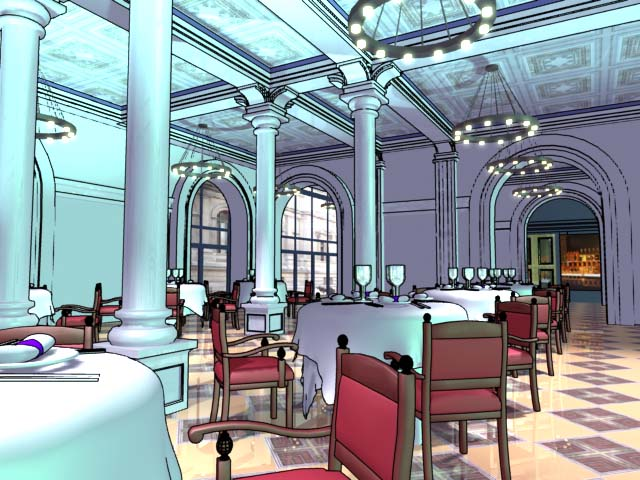 Sakuya's Christmas Tree will open for display in just a few minutes.
Staffbirds walk busily about the mansion.
In the center of the grand salon…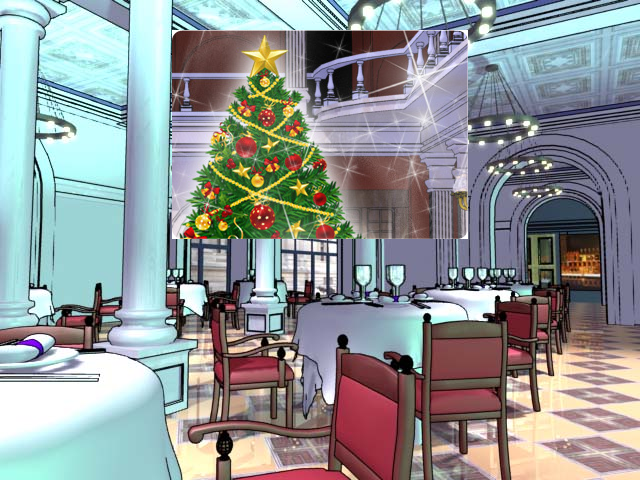 That must be the tree. Such a vast presence, even in a room this large!
It certainly would be difficult to carry it away by hand.
There appears to be quite the crowd gathered outside already.
Apparently there are plainclothes security officers scattered throughout the line.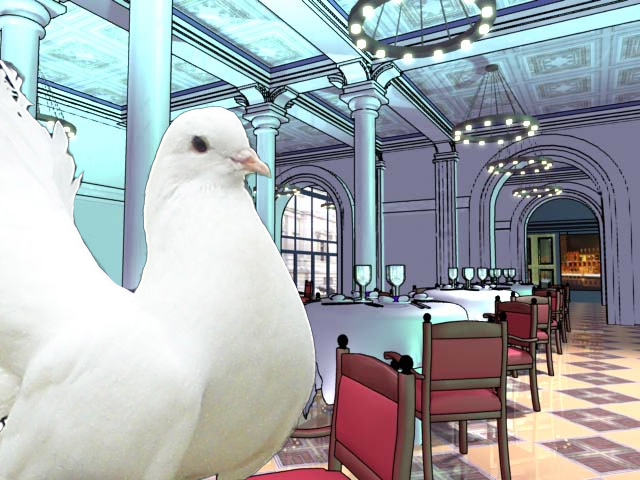 There are of course a great number of security personnel within the mansion, as well.

Have no worry, have no fear! The classy, reliable Gull Guard is here!
Ah, the Gull Guard! Stern when necessary, an iron hand masked in a velvet glove!
I feel safer already!

Your house is really huge, Sakuya.
Isn't it tough to clean?

I cannot comprehend your question. Why should I worry over such things when I have servants?

You didn't even know how to use a mop until just recently, after all!

Th-that sort of foolery is commoners!
It has nothing to do with a noble such as myself!

Aww, what a waste!
You have the makings of a domestic genius, Sakuya.

Yeah!
You were way more help at the end of the year cleanup than any of us expected!
Domestic Goddess Sakuya. I guess he makes a decent house husband in his date ending.

Agh…
Sakuya appears troubled, no doubt unsure if he should take that as praise or an insult.

In any case!
I have deigned to reveal my magnificent Christmas tree before the eyes of beggars and plebs.
Are you sure the thieves will come?
HAhahahaha plebs. I'd fix it if I were certain it were a typo.

I think that depends on them!

Yuuya did a good job getting the word out… I think we can safely say they know about it.

I have deployed elite bodyguards in the employ of the Le Bel family throughout the entire area. The thieves will be captured within two seconds of arrival.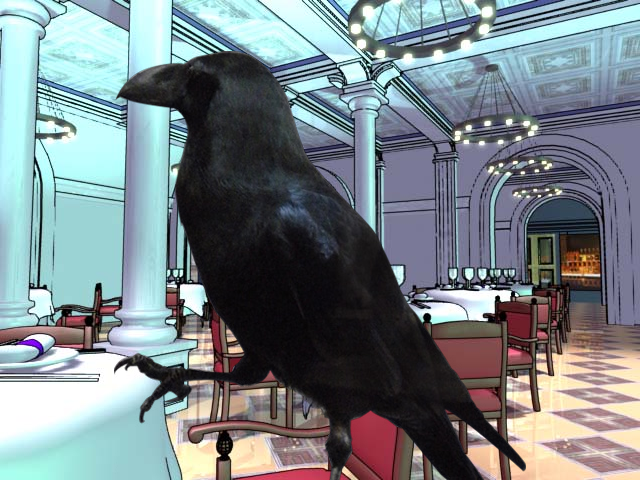 Master Sakuya.

What is it, Albert?

A letter has arrived, sir.
Here it is, sir.

Hm.

…

Hah hah hah!

What does it say, Sakuya?

They've got guts.
It is a letter announcing their nefarious intent!

It says they're coming?
May I see?
Sakuya hands the letter to Ryouta.
It says…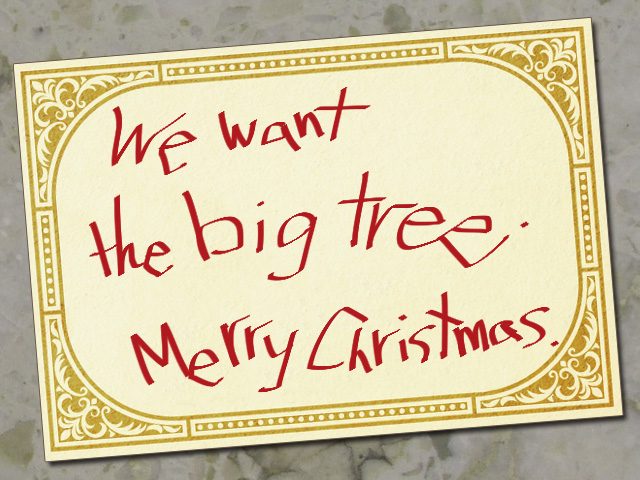 "We want the big tree.
Merry Christmas."
…

This… I guess it's a letter of intent?

An awfully cute one.
It might almost be a Christmas card, or a letter to Santa.

They want the tree?
And expect us to hand it over?
If they want it, they can come and claim it!
???
Merry Christmas…
(They say they won't give it to us…)

Merry Christmas…
(They say if we want it, we should come and take it…)

…?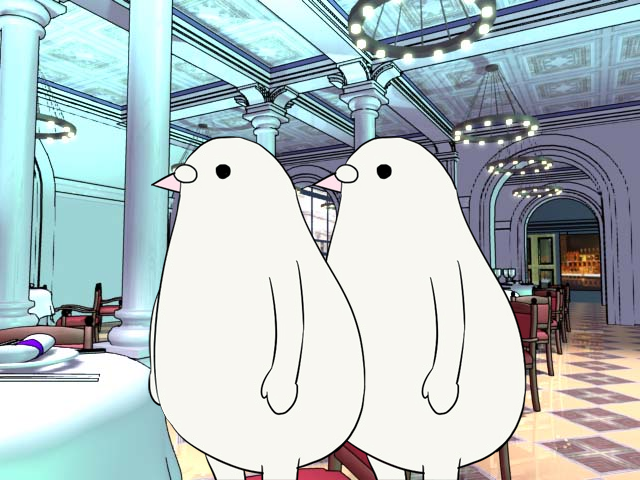 !

S-Sakuya! Behind you!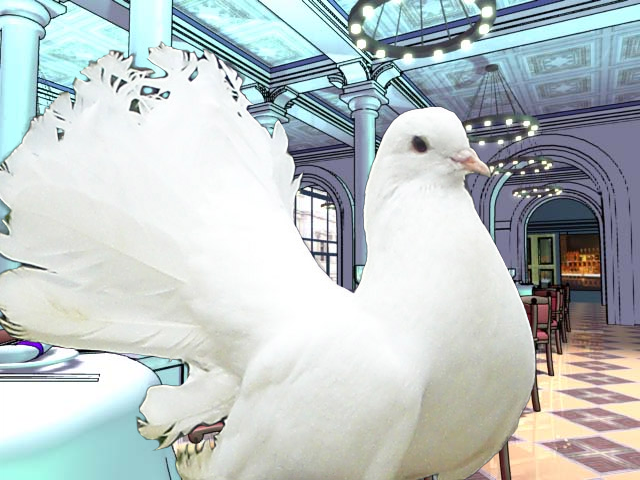 ?!

?!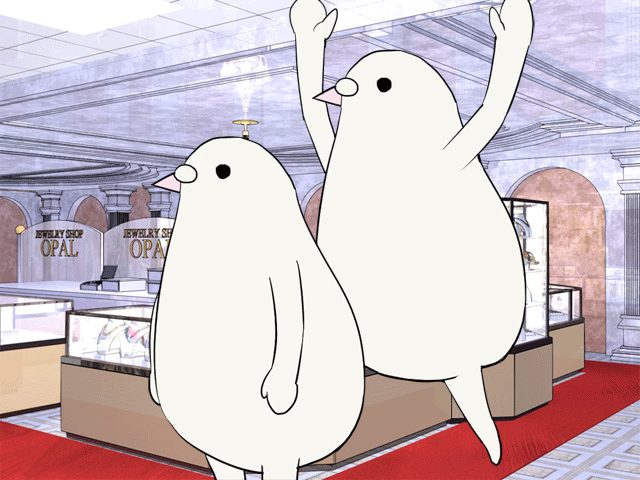 I'M USING THE MALL GIF FILE BECAUSE I DON'T WANNA MAKE ANOTHER ONE. If you have a transparent gif of these two please send it to me!

Merry Christmas!!!
(It's time for plan B)

There!
It's them, Sakuya! The Christmas thieves!

Wh… what…?!
After them! Seize them!

Have you knotholes for eyes, you confounded gull?!
How did they get in this far?!

Were they hoping to get the tree just by asking nicely…?
The screen fades to black, along with the music.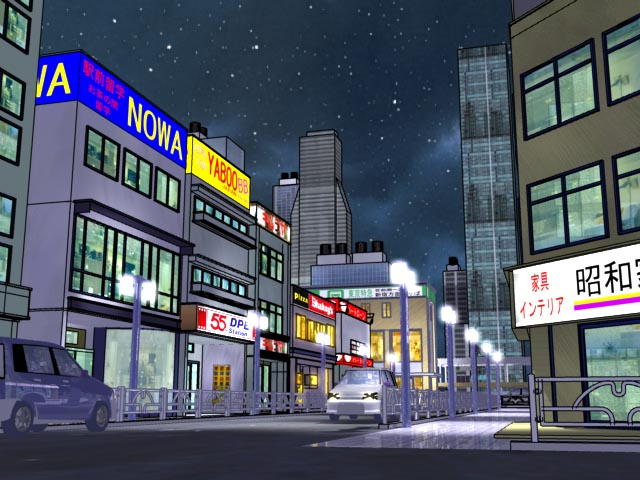 It's no good, Sakuya… I tried my best to catch them, too, but they got away…

I've recieved no word from the security teams, either.
It would appear they have escaped… what a dreadful waste of an opportunity!
They said something about a plan B before they left, right?
I don't think they've given up yet. We'd better stay on guard.

I am well aware.
Let us return to the mansion.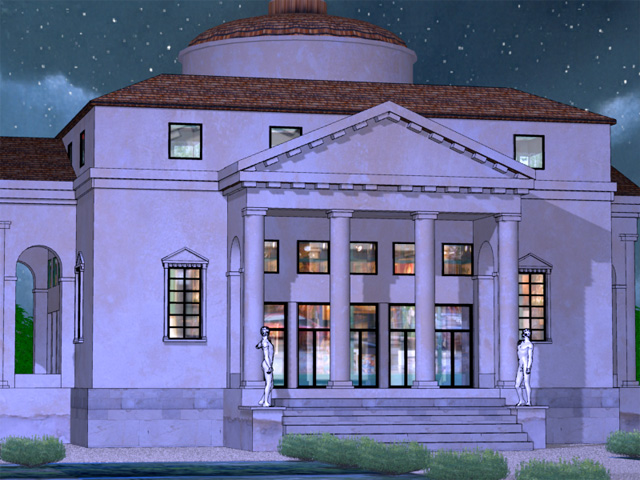 Aaah, it's cold!
And the thieves haven't shown up yet, either.
It's almost midnight already.
Maybe they've gone home for the day and are all snug and cozy under a kotatsu.
Waaah! I want to be under a kotatsu!
A kotatsu, in case you don't know, is a table with a heater underneath all lined in blankets. Spectacular, right? It just comes at the price of indoor heating systems.

I have prepared some ginger tea for you, Miss.
Please.

Oh, the butler!
Thank you so much!
I always thought black butlers know just what you need!

Indeed, miss.

What word from outside?
Nothing to report?

Scheduled check-ins from all teams are on time, master.
Nothing to report.

Hmph! Have those cowards given up already?!

It's way too late for us to be up and about… I wish they'd just tell us if they're not coming.
Ryouta is up past his bedtime.
There's an annoying beeping sound.

What was that noise?!

Enemy armor in the northwest sector!
We're under attack!

Sakuya, Ryouta! Let's go!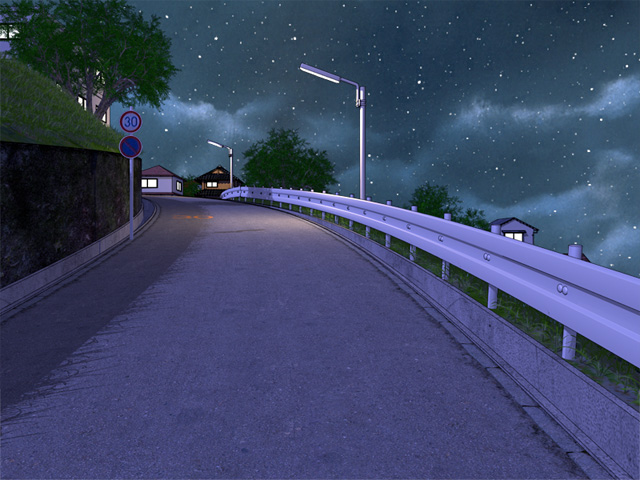 The nighttime streets are filled with sudden activity.

That guard mentioned armor, right?
Which means…

They've brought some sort of vehicle, like a truck or something.

It matters not.
My elite Le Bel security will will have them neutralized in a matter of seconds.

A report, master Sakuya.
The Le Bel security forces were neutralized in seconds.

You see? This is what happens to those who stand against the Le Bel family. Hah hah hah!

Sakuya, wait! That's not what he said!

He said "were", not "have"!

Wh… what…?!

Indeed, sir.
The screen shakes, and the music stops, replaced by a rumbling sound.

This noise… something's coming!

L-look at that!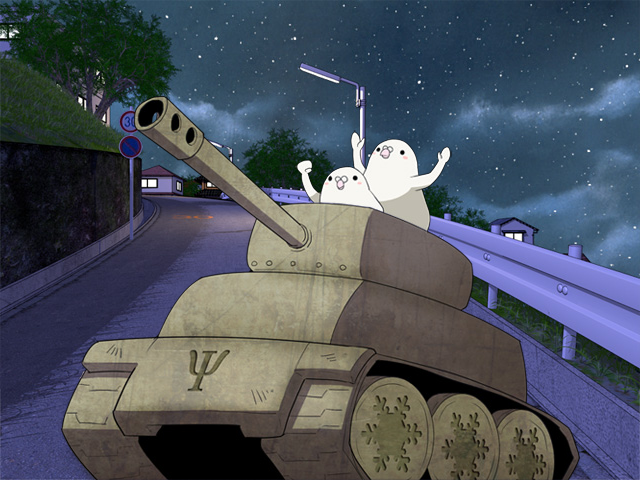 It's the Christmas Thieves!

In a… tank…?!

WOW!
They weren't bringing just a truck!

This is… way more than I expected!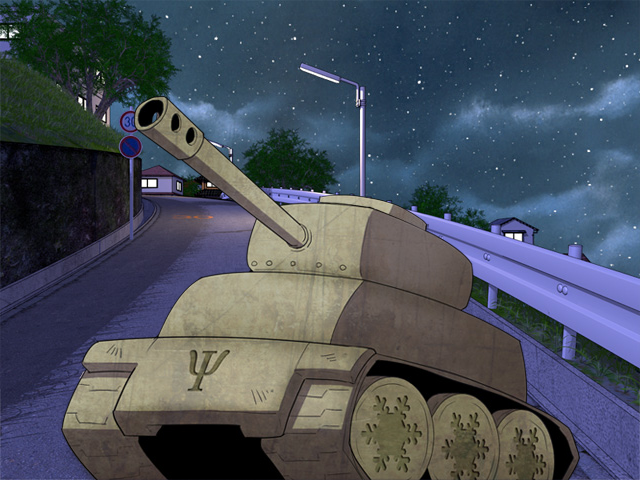 Merry Christmas!
(We're stealing the tree! We're stealing the tree!)

Gah… what do we do?
It's headed right tow–
The screen flashes, shakes, and booms.

They brought live ammunition?!

Stop! Stop!
What sort of demons would damage my beautiful mansion?!

There are still birds inside!
I'll go get them out of there!

They blew up the council room without a second thought…
At this rate, your house is going to end up looking like mine!
Hiyoko always says just the right thing.

I… cannot have that!!!

We need to stop them!
What can I do…?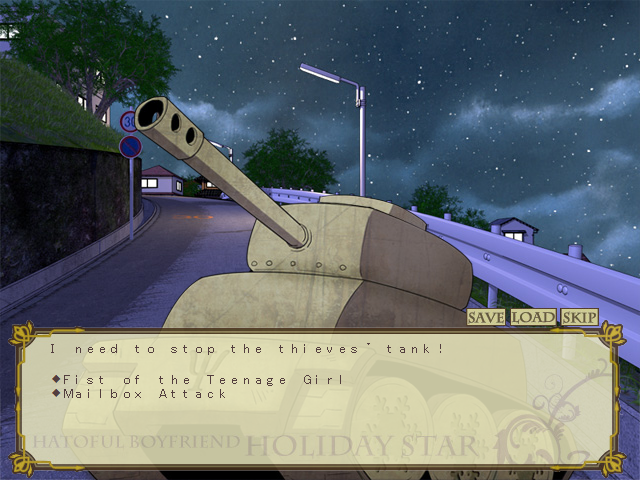 This is gonna be good…. first ones first?
I clench my fists, and assume the stance!
The enemy is straight ahead! They cannot dodge!

I can feel… the strength of Gaea beneath me!

My love… my life, I place in this hand!
I make my declaration here!
The empress arrives!

Take this!
Immobile Fist of the Irrational Teenage Girl!
And now let's try the mailbox attack. Also, please leave a comment letting me know what the above reference went to, if you know!
I need… some sort of weapon…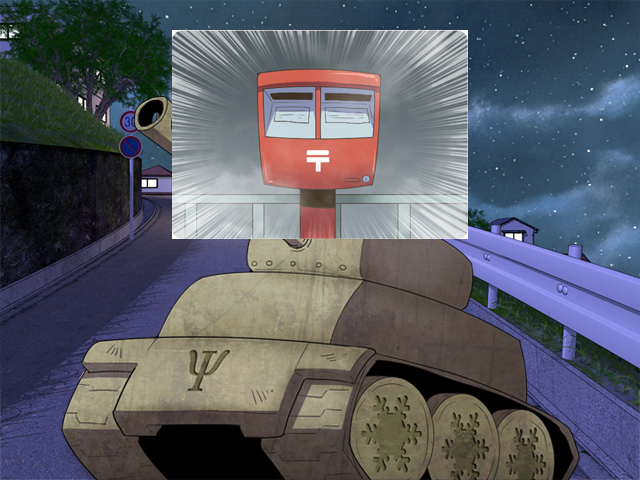 That! That will work!

Forgive me, Japanese Post Holdings Company Ltd.!
I will apologize properly later!
I uproot a nearby postbox and take aim at the advancing tank.

Take this!
Unusually Heavy Postbox Stuffed with the Burgeoning Vastnesses of New Years' and Christmas Greeting Cards!
The screen flashes, there's a mighty metallic TONG, and the music stops.
…
The rumble of the tank starts again.
Nothing… it did… nothing at all…

I'm sorry, Sakuya… I've never tried to hunt an animal made of metal before, so I don't know where its weak points are…

Even my elite guards were no match for it… there is nothing a bird or human can do to that thing…
There's a flash, and…
A sharp crack echoes through the night.
And the tank… stops…?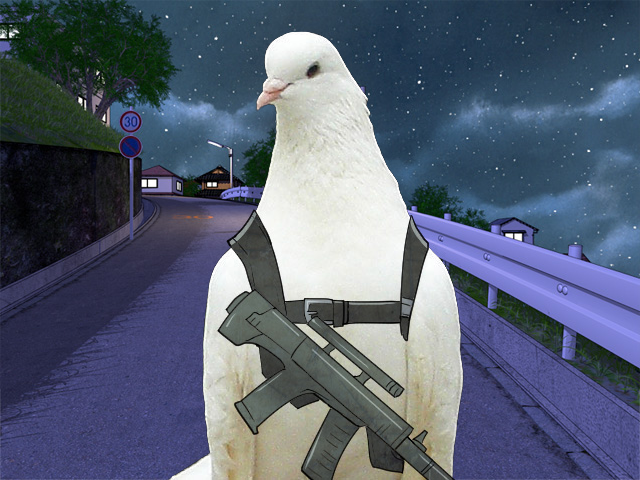 YES!!! Make sure to check out this great track.

Non, non, non! A gentleman dove must never give up so easily, Sakuya!

Wha…

Yuuya!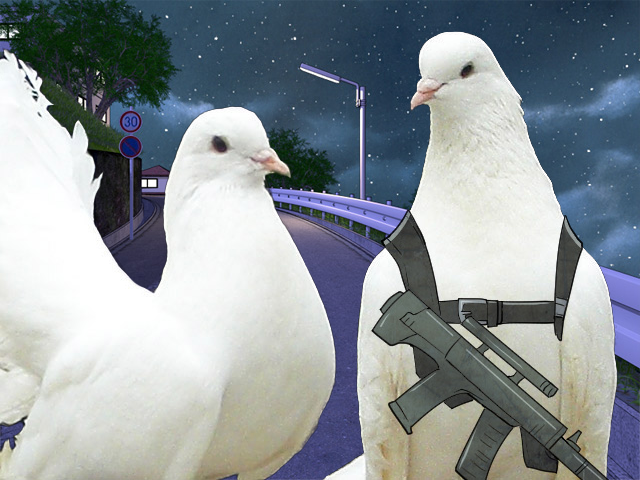 And you've kept a lady up this late?
Never mind the thieves, you're the real villain here.
Please, forgive him mon amie.

Oh, no, it's fine!
I wasn't able to do anything, anyway…

You… you rascal! What is that thing?
What kind of high school student has one of those?!

This? It's an anti-material rifle.
A must-have item for young men in Japan these days.

Do not mock me with jests!

But Sakuya, even I have a broad-axe! Of course a fashionable young man like Yuuya is going to have an assault rifle or two…

Precisely.
I hope you've learned something about Japanese culture today, Sakuya.

Japan… truly is a complicated and confounding place…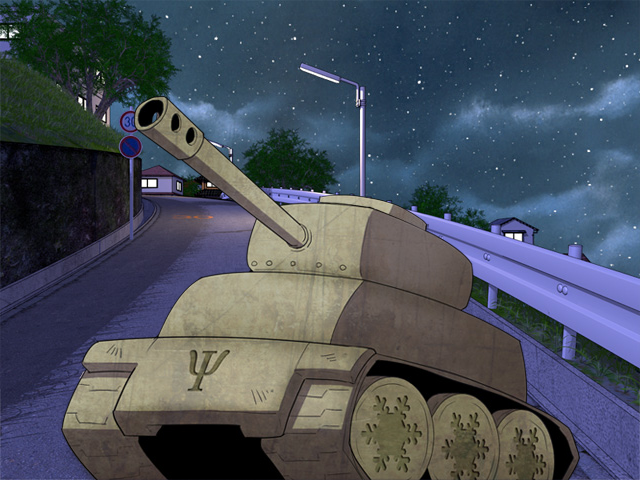 Yuuya, look out! It's still moving!

It would seem so.
Alas, I was hoping to have things cleared up and be walking the sweet lady home by now.

Don't lay a finger on Tosaka, lecherous cur!
She is my underling!
Since when?!

A lady never likes a man who tries to monopolize her, Sakuya.

Don't bend my words!
I had no such thing in mind!

Hahaha, are you sure?
Anyway, it's time to end this.
Adieu, my mysterious thieving duo!
An alternate timeline where Yuuya would never dare touch or romance Tosaka in a million years, we've found it.
There's a flash, a shot, and silence as the tank goes still.

…

…

It's stopped…!

Nice job, Yuuya! You're acting straight up cool for once!

Why thank you, mon amie. I am honored by your words.

Merry… Christmas…
(Connect this with this…)

Merry Christmas…
(Stick that there…)
The tank turns back to rumbling life.

Merry Christmas!
(We fixed it! We fixed it! Yaaay!)

?!

I-it's not dead yet!

Oh… oh, dear.
I had thought I immobilized it.

Have you no other plan, cur?!

I have not prepared any more ordnance, no.
It seems I have met my match.

Forget preparations!
Would a super student like you really give up this easily?!

I'm not done yet, mon amie.
That said, those two possess an unusual degree of– Hiyoko, look out!
There's a flash.

Eeeeek!

Hiyoko! Are you hurt?

I-I'm fine… Yuuya, wait! Your tail! Your tail is burnt!
It smells delicious!

All that matters is that you're safe. A little burn like this is just another medal of bravery.

Sakazaki, you fool!
Don't go raising flags here!

Come on, we'll withdraw–

You seem to be having difficulties.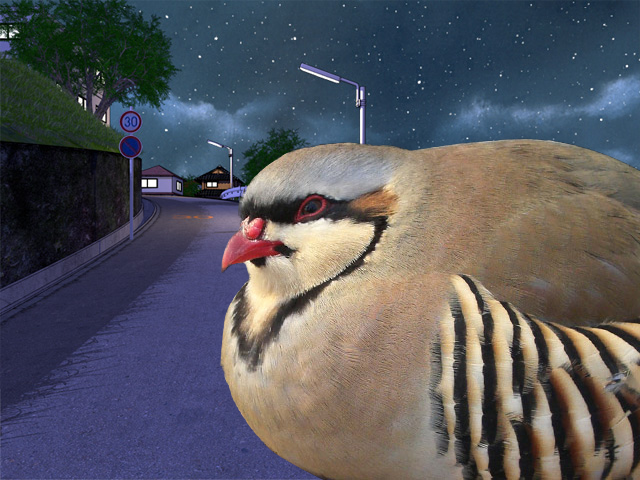 !

Who'd have expected him to show up here?!

Doctor Iwamine?!

Why are you here…?!

I took the liberty of examining the council room this morning.
I find this case… rather interesting.

…I could help you out, if you like.
Of course, if you don't need my assistance, I will leave.
I do have other things to be doing, after all.
I can't really see his face in the darkness, but he sounds even more uninterested than usual.
Maybe he's in a bad mood again.

But, not even the doctor would bluff about something like this… right?

I think you will find me more reliable than the singed and self-confident dove at your side.

What a sharp tongue you have, Doctor!

Please, Doctor Iwamine!
If… if you have some way of stopping those thieves, please help us!

I had hoped to take them alive, but at this point I won't object if you obliterate them entirely!

Sakuya, no!
They're doing bad things, but I could never live with myself if I let you kill something that adorable!

…I have no intention of killing them.

Miss Tosaka.

Y-yes!
The doctor tosses a ball… or rather, a sort of oblong metallic lump to me.

Throw it at the tank.
You should be able to lend it enough force to rupture the casing.
Ah…!
It's a grenade!

Leave it to me, sir!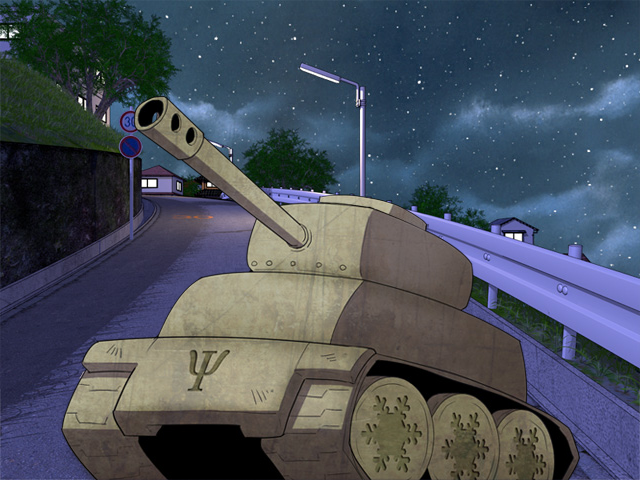 Hiyaaaaa!
There's an ugly TONG sound and the tank disappears.

Look! Look! I did it!
Hole in one!

Well done.
You have a good throwing arm.

But, what did that do?
There was no great explosion…

…a teargas bomb, right?

Huh?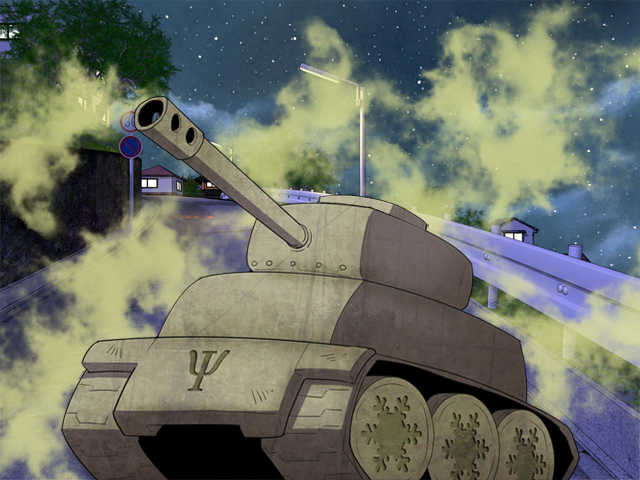 The tank is… swathed in some sort of gas?!

Wha… doctor, we must withdraw! We'll be affected too, and won't be able to secure the thieves!

Can you stand, Yuuya? We need to get-
The gas is spreading throughout the entire area.
We need to get back to the mansion and send out guards with gas masks!

The gas has no effect… on us, anyway.

Huh…?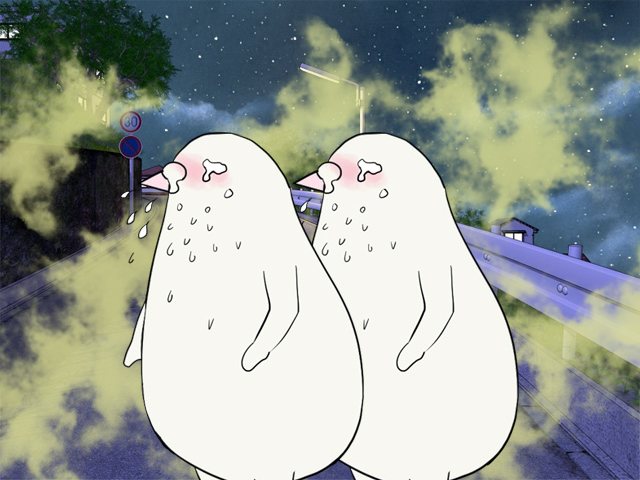 Uu… -sniff-… achoo!

-sniff-… -sniff-…
The tank hatch opens and the two white creatures stagger out.
Aww, they look terrible…

Finding an allergen specific to them was quite simple.
I found plenty of samples to work with in the council room, after all.

They are currently experiencing symptoms similar to those exhibited by people suffering from pollen allergies.
The allergen, in this case, is soybean flour.

Mister Sakazaki had already created a number of holes in the body of the tank, so it diffused in quite beautifully.
I am pleased to see it worked.

How kind of you to give me some credit, despite my miserable failure. I hadn't expected that from you.
You're an exemplary teacher.

Thank you, Mister Sakazaki.
You flatter me.

Sir, how did you know so much about these previously unidentified creatures?

…
Looks like he's still in a bad mood.
He's staring into space.
Were the tests he was doing this afternoon for this?
If so, it was an undeniable success. Shouldn't he be happy?

Anyway, they're ours now!
Tie them up!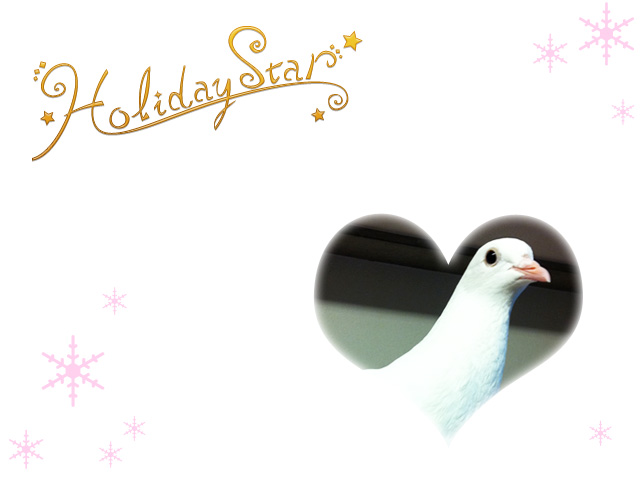 ---